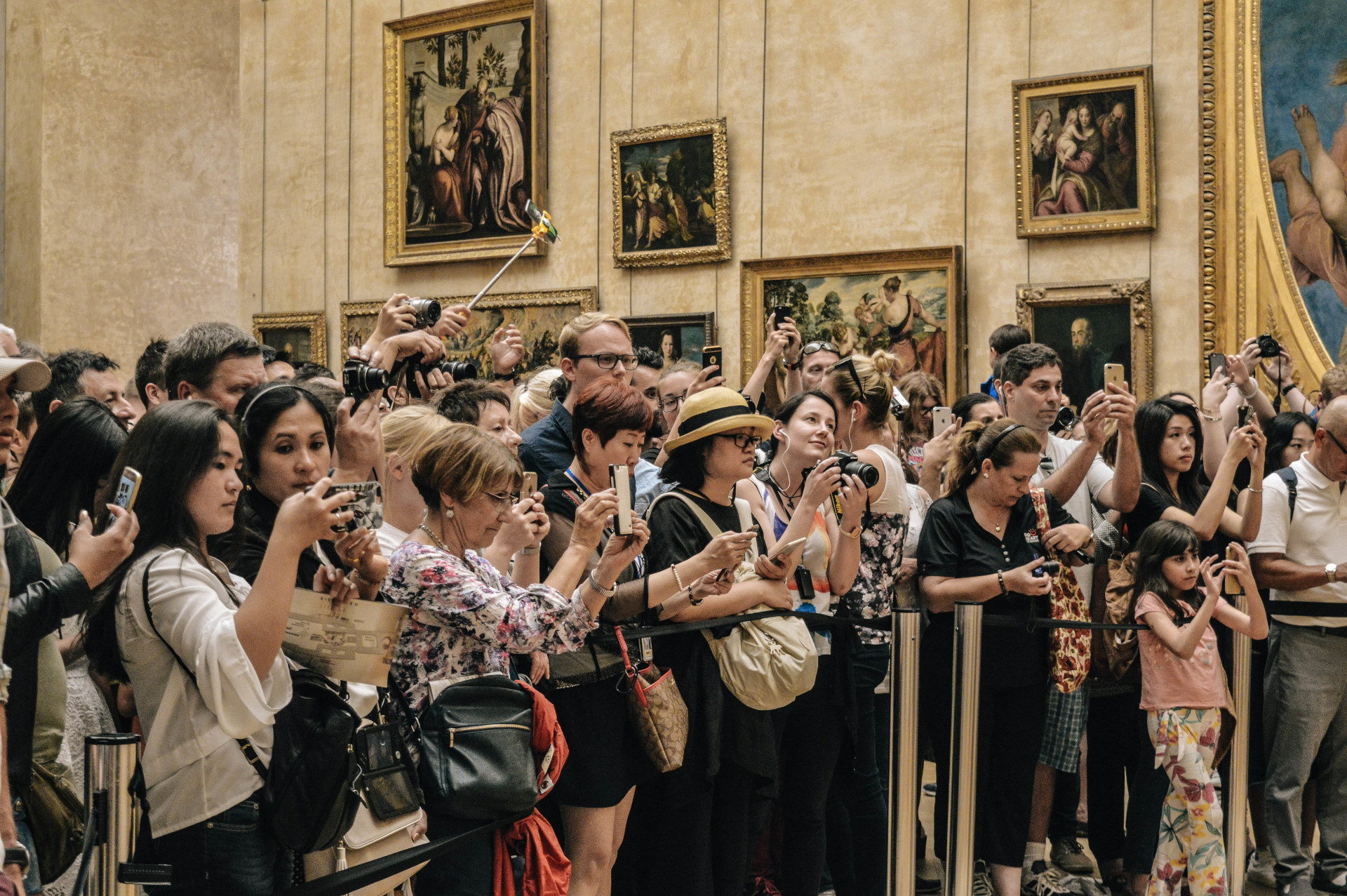 Museum Accessibility: Physical and Psychological Comfort for All | Interview of French Architect Nadia Sahmi
Putting architecture at the service of individuals' well-being, that's Nadia Sahmi's principle, architect and CEO of Cogito Ergo Sum's agency in Tours, France. She works as accessibility, quality of life and user experience consultant on a lot of museum projects. For her, "us" in "user", implies the plurality of our differences, all the singularities we, as different groups of people, may have. Being convinced that making all types of audiences feel welcome comes from a global approach, Nadia Sahmi fights against technical and regulation shortcuts to put human beings at the center of every project.
Hello Nadia Sahmi. For our readers who may not know you yet, could you tell us about your approach as an accessibility consultant?
On every project I've worked on, my goal is to bring physical, psychological and sensory comfort to all users respecting at the same time the architectural design. For that, I study projects through the eyes of the most vulnerable users. If we take into account the needs of the most fragile among us, we truly improve society for all. I favor a global approach, taking into account all audiences in their diversity.
The strictly regulation approach that control offices adopt causes a lot of rejection. The danger is having an approach that's too segmented, too prescriptive and not human enough. I make a point of making everybody adhere by turning things around. We create "for all", including blind people and wheelchair users, not the way around. We don't favor a group of people over another, we don't point the finger at anyone. Plus, anybody can momentarily become visually or hearing impaired depending on the circumstances. Let's just take the example of smartphone addicts… The most important thing is to find common denominators that will bring comfort and well-being to all.
More specifically, if we focus on museums, what do you think the principles to respect should be for these cultural sites to become accessible to all?
Once again, it's about focusing on a global approach. Making access to culture easier comes from improving the staff's work conditions. They need to be able to act as facilitators. Everybody should be able to move around in all areas, to get closer to collections, to take note of mediation content. These examples show that focusing only on respecting accessibility technical regulations isn't enough to make a museum accessible. By tackling accessibility through usability and empathy towards users, not only do we make all people involved adhere to the project but we also gain quality feedback. The goal remains providing physical and psychological comfort so that everybody can feel well in their heart and inner self.
For example, there's no point in having properly sized spaces if we don't take into account the light, preferably natural light or a well-thought artificial light. The unit of measurement can't be lux but psychological comfort. It's true that we can't make people agree on everything. Studies show that men prefer white light and that women prefer yellow light. We need to accept differences and we need to find the big common denominators, the layouts that enable everybody to find their groove. That's the vision I provide clients and users with. Colors and materials also have a strong impact on mental health. White is like a flavor enhancer: you can't put too much of it at the risk of ruining the whole thing. There's a whole culture to develop.
When we talk about accessibility, usually we point out the cost that comes with creating access ramps and oversized rooms. But we never talk about the benefits of creating a society where we can be comfortable in: less aggressivity, less health issues. From the moment we elevate individuals by offering them quality spaces, everybody feels better. To parody a famous brand, the headline of my approach could be: "Because I too, I'm worth it!"
In a museum, what matters before all is the way I'm welcomed, the services I get, the technologies at my disposal. Museums need to be pleasant for everybody. I have enough large spaces, intuitive paths so I feel safe to enjoy the experience. Mediation tools are diversified and adapt to the needs of everybody. No more "don't touch!", it's about time we can explore museums in a different way.
Read out this study on museum accessibility for blind and visually impaired people and know more about their needs.
So opening up museums to all audiences depends on a global approach that leaves nothing and no one behind. Can you give us any examples of museums that have adopted this approach?
At the moment, I'm working on the Luma Foundation in Arles, France. We focus a lot on welcoming visitors, its organization. The goal is to bring flexibility, to assist people who need it. We rehumanise, we give meaning back to reception jobs. We reintroduce quality in relationships with others. Due to excessive hygienism or responsibility fear, it's something we've completely lost track of. 
Despite everything, we can't only rely on humans. Of course, the layout has its importance. On this project, neither text nor usability permitted us to implement a tactile signage system. I went to Okeenea to develop a solution for all, a solution that architects couldn't reject. The indoor wayfinding solution is pain-free for architecture and is incidentally more effective than a tactile signage system for blind people because it enables them to have flexibility in their paths. It's more than a wayfinding solution since the idea is to provide content about the history of the location. At first, we had a lot of technical and architectural constraints, due to the presence of a lot of metal. So we proceeded in stages carrying out tests on a limited area that turned out to be conclusive. What I'm interested in with this solution is that it'll serve everybody and that it's capable of evolving over time following the life of the building. The exhibits are never permanent so it's important that nothing is set in stone.
Besides, we can't put aside the 35% of French who aren't comfortable with digital technologies. 17% of the population don't use a smartphone and among those who do, many aren't completely comfortable with it. We need to think of a tool that could be used by visitors to replace smartphones, an intuitive and easy-to-manipulate tool, including for people who may have their hands full with a mobility aid or something else.
The Luma Foundation does research to create a breadcrumb trail adapted to all types of floors. The idea is to create a continuity in all spaces that's both useful and beautiful. Several artists are involved and its Mrs Hoffmann, the Foundation's benefactor, who will have the last word. The tactile guide strips at the top of the stairs have also been rethought to fit in the architecture.
I advocate for "specific" mediation tools to be generalized for everybody. For example, the tools that are developed for blind people are great for kids but also for other audiences. At the Vuitton Foundation, another project on which I've worked a lot, everything has been conceived to welcome all audiences in their diversity. The plans and the tactile models that enable blind people to visualize Frank Guery's architecture, the volumes, the way spaces are interlocked and the materials, attract all types of visitors, because they were put on the visit tour and they deal with beautiful creations. The visit assistant smartphone app is compatible with voice synthesis and is composed of subtitled and American Sign Language content. It's completely open for a visitor who doesn't need it but for a visually or hearing impaired person, the mediation content is here and available.
We've talked about the specific case of museums. But accessibility applies to all public places and housing. In order to broaden the subject, could you tell us what your recommendations are in these fields?
The main mistake remains segmenting the approaches. The regulation approach causes rejection when, on the principle, everybody agrees on creating well-being for everybody. We need to look for solutions by having a meeting of minds between architects, users and contracting authorities. It's important to organize spaces according to usability data and not dimensional data. We also need to reintroduce the humane party. Autonomy is an aspect for which we can't compromise on dealing with housing. However, outdoors, we can create social ties. Having worked a lot in difficult neighborhoods, I can tell you that when you provide quality of life, the whole society benefits from it.
Another important aspect is letting users choose, choose between oversized or reduced restrooms, between stairs or access ramps for example. Everywhere we have generalized the use of ramps but it's a nightmare for the elderly. Crossing a ramp can be very difficult when one has balance issues. Imposing elevators everywhere isn't the solution either. On the contrary, we need to promote physical activity for the elderly. I advocate installing stairs back. I know physios who have their patients work on small portable wooden stairs, just because building stairs aren't highlighted, are ill-conceived and with a poor signage system. It's urgent to invest in stairs: a good lighting, visual contrast on the stairs. However, we need to be careful with tactile guide strips with rounded nails that we usually find at pedestrian crossings. Elderly people could fall on them. Indoors, they can be replaced with groove mats or other flat nails. It's important to think about solutions in their plurality and not restricting ourselves on ready-made solutions. When an older person stays cooped up, it's because of their fears, starting with the fear to fall. I had the opportunity to observe this in a residential building on which I worked on. When we installed stair nosings with visual contrast, elderly people started to go outside. A month later, we implemented tactile guide strips with rounded nails and it was over! They had to be replaced with ground mats. It's an intuitive code that works very well for everybody.
Control offices often lead to shortcuts regarding regulations. It's important to make an effort in understanding what are the needs that led to the solutions described in laws and in knowing when it's not necessary to follow them to the letter in order to keep an open mind. Regulations have opened up possibilities and enabled us to have "alternative solutions". We need to dare!
I've been advocating these ideas for 25 years now with decision makers, politicians, investors. Architecture needs to meet all usability goals and this can happen fighting against clichés and bad paradigms. We need to be patient and persistent but it's worth fully focusing on it to improve our togetherness!
Read out our articles to learn more about design and how it can help improve the everyday lives of people with disabilities: 
Adopting a Design Approach to Put People at the Heart of New Mobility Services – Interview with Marie-Charlotte Moret
Creating an Accessible and Barrier-Free Society through Inclusive Design: a Constant Renewal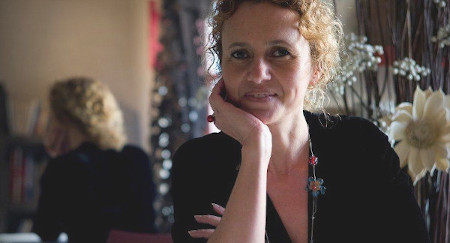 Making access to culture easier comes from improving the staff's work conditions. They need to be able to act as facilitators. Everybody should be able to move around in all areas, to get closer to collections, to take note of mediation content.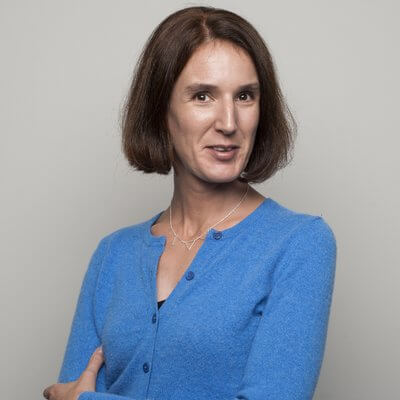 Lise Wagner
Accessibility Expert
stay updated
Get the latest news about accessibility and the Smart City.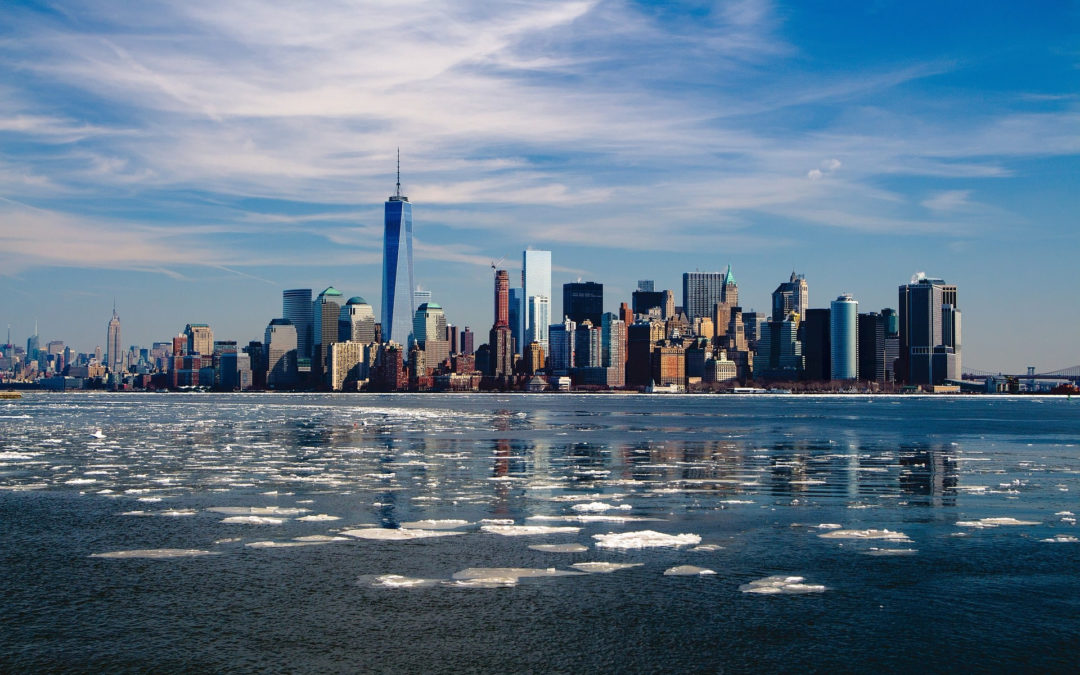 Open data represents an opportunity for cities to reach universal accessibility. It shows the missing links of the mobility chain.
NEVER miss the latest news about the Smart City.
Sign up now for our newsletter.
Unsubscribe in one click. The information collected is confidential and kept safe.
The French leading company
on the accessibility market.
For more than 25 years, we have been developing architectural access solutions for buildings and streets. Everyday, we rethink today's cities to transform them in smart cities accessible to everyone.
By creating solutions ever more tailored to the needs of people with disabilities, we push the limits, constantly improve the urban life and make the cities more enjoyable for the growing majority.