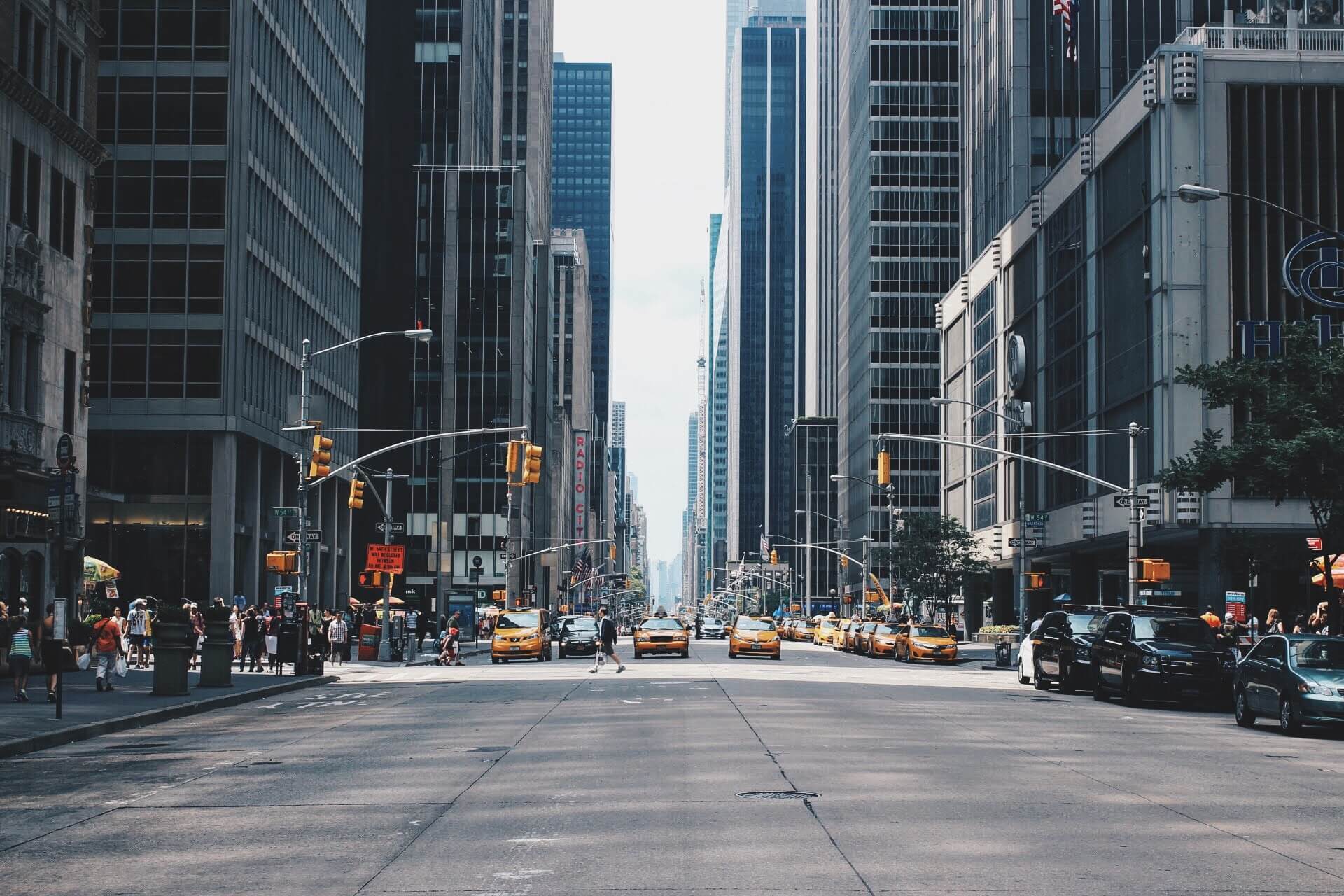 New York City Accessibility: Are Pedestrian Crossings Safe for Blind People?
There are over 200,000 people living with vision loss in New York City. In addition, thousands of blind tourists are trampling the Big Apple's 6372 miles of pavements every year. If avoiding unexpected obstacles, understanding the streets complexity or make one's way through crowded pedestrian crossings is difficult for everyone, it is an even bigger challenge for visually impaired and blind people.
What are the typical situations the blind and low vision community face on their daily lives when crossing the street? And what commitments have been made by the city to address safety concerns? You will find all the answers in this article.
Pedestrian crossings in New York City: situation analysis
Dangers and challenges for blind pedestrians while crossing the street
Daily routes of the blind and low vision community are often exposed to danger and great challenges. Pedestrians with low vision often rely on audio cues to know when it is safe to cross. In the mid-1990's, a new type of pushbutton-type Accessible Pedestrian Signals (APS) began to be available in the U.S allowing safe crossing for visually impaired and blind people.
Today only 2% of the intersections are equipped with APS in New York City with only 75 intersections being equipped each year. When failing to function or when the intersection is not equipped, pedestrians have to rely on traffic flow sounds to cross which can lead to serious injury or death hazard.
Here is a non-exhaustive list of special precautions they have to take at pedestrian crossings to avoid unfortunate consequences when crossing intersections without the help of an APS:
⊗ Maintain a trajectory while taking into account long distance crossings, interfering noises or crossings non compliant with ADA regulations,
⊗ Concentrate constantly to listen to the traffic in order to know when to cross,
⊗ Be highly reactive during the WALK interval,
⊗ Focus on the detectable warning surfaces, truncated domes indicators and tactile paving that alert when edges of pavements are reached and lead pedestrians towards safe crossing places, 
⊗ Protect oneself from vehicles exceeding speed limit and distracted drivers,
⊗ Protect oneself from other mode of transports like bikes and electric scooters,
⊗ Avoid pedestrian flow,
⊗ Mind vehicles parked at intersections,
⊗ Deal with well-intentioned drivers or passers-by who want to help but who are creating unintended danger,
⊗ Avoid collision with left-turning motorists during the WALK interval.
What are the different intersection designs with crossing difficulty in New York City?
There are three main intersection types in New York City which present a crossing difficulty:
⊗ Intersections with Leading Pedestrian Intervals (LPI): when pressing the crosswalk button, pedestrians are given a 3 to 7 seconds head start that enhances their visibility and reinforces their right-of-way over turning vehicles,
⊗ Delayed turns (split LPI) : builds on the same operating mode as the Leading Pedestrian Interval (LPI). This design provides a conflict-free head start for pedestrians first and then for bicyclists before turning drivers are allowed to proceed,
⊗ Exclusive Pedestrian Phases (EPP) such as Barnes Dance and mid-block locations: this type of intersection stops all vehicle allowing pedestrians to cross in every direction at the same time.
Vision Zero: New York City's bold commitment to improve pedestrian safety at crossings
The city of New York is a city with heavy traffic and complicated intersections. As a result, the risk of danger is greater than in smaller cities. In 2013 the total number of road fatalities in New York amounted to 299. In 2017, four years after the creation of the Vision Zero Program, the total number of fatalities on the roads went down to 214, a decrease of 28%. This drop is driven by the implementation of an ambitious policy of road improvements aiming at promoting cyclist and pedestrian safety in the streets of New York: the Vision Zero Action Plan.
The three focus areas of the project are the speed vehicles reduction, the walking and cycling incentive and the accessibility of urban spaces to all regardless of age or disability. The ultimate goal being the reduction of accidents and fatalities on the roads.
For this purpose, the City of New York has partnered with the Department of Transport to roll out a standardized procedure for road maintenance that includes 8 street elements that directly impact the safety of visually impaired people when crossing the street:
Compliance with the

Americans with Disabilities Act

: perpendicular curb ramps, sufficient time to cross the road and raised crosswalks,

Public amenities: wayfinding, bus shelters, benches and greenery improving the walking experience for blind pedestrians,

Protected bike lanes to help better identify the different traffic flows for blind pedestrians,

Narrow vehicle lanes to reduce speeding and increase pedestrian safety,

Pedestrian islands: impassable refuges that improve pedestrian safety on dangerous axis and allow pedestrian to cross in two times,

Wide unobstructed sidewalks to avoid collision,

Signal-Protected Pedestrian Crossings to give pedestrians exclusive crossing time, reduce turning conflicts and secure crossing for low vision and blind pedestrian with the installation of Accessible Pedestrian Signals (APS) devices,

Dedicated unloading zone to reduce double-parking and collision when crossing.
"Vision Zero is working. We have lowered the speed limit, increased enforcement and created safer street designs, efforts that build on each other to help keep New Yorkers safe" said New York City's Mayor de Blasio
Vision Zero view's website allows everyone to see how many accidents have occurred according to street designs and speed limit. The full Vision Zero four year report is also public and informs about all statistics and metrics of the results of the program.
Focus on Accessible Pedestrian Signals (APS) in New York City
A blind person needs to compensate for the lack of vision when crossing the road. Accessible Pedestrian Signals (APS) provide audible information about the WALK and DON'T WALK interval allowing blind and low vision pedestrians to cross the street safely and independently. The New York City Department of Transportation's (NYCDOT) commitments include implementing APS units to provide accessibility for all New Yorkers. This device has proven its worth to meet safety needs of the blind and low-vision community and thus fulfill the objectives of Vision Zero action plan.

APS in New York: state of play
According to New York City's Department of Transport Accessible Pedestrian Signals program status report of December 2018, 75 Accessible Pedestrian Signals (APS) units are installed every year following the requirements of Local Law 60 of 2014. As of December 31, 2018, 371 APS units were installed citywide.
Starting in 2019, New York City is planning on installing for the next two years 150 new APS units per year, doubling APS local requirements in 2019 and 2020.
A list of all Accessible Pedestrian Signals locations in New York is available.
With thousands of traffic lights citywide, we can yet legitimately question the city's commitment to blind pedestrian safety. Lawsuits have even been filed alleging "that the city is violating the rights of the visually impaired by failing to update most of the city's crosswalks with accessible pedestrians signals (…)".
The Pedestrians for Accessible and Safe Streets (PASS) Coalition's mission is to ensure that blind and visually impaired have full access to New York streets. One of their main actions is to push for the inclusion of APS in the Vision Zero blueprint.
APS system at pedestrian crossings in New York: now and tomorrow
The actual APS system that can be found at 371 intersections citywide features a distinct rapid ticking tone that can be adjusted. A raised vibrating tactile arrow is located next to the pushbutton to indicate in which direction to cross. These devices can be found next to pedestrian crossing ramps in order to clarify which APS unit is for which crossing. When pushing the button, the arrow vibrates and an audible "walk" message or a rapid ticking tone is displayed corresponding to the respective WALK and DON'T WALK intervals.
However, this facility has faced criticisms from users and residents in recent years mainly due to noise pollution, ambiguous indications and the lack of information about the location of the pushbutton.
In order to improve its services to citizens, the NYCDOT is currently involved in a multi-year contract with the University Transportation Research Center (UTRC) in order to conduct research in pedestrian safety. The aim of this research is to understand how new technologies can meet the objectives of Vision Zero plan.
NYCDOT is also counting on the French-based company Okeenea winner of a Call for Innovations to enhance mobility for the blind and low vision community in the city. The winning solution is now developing technologies to protect pedestrians with vision loss when crossing the road using intelligent transportation system (ITS) solution. You will soon be able to test the solution on the intersection of the West 23rd Stret and 7th Avenue, in Manhattan. If the tests are conclusive, intelligent devices providing information on street names being crossed and other real-time information preventing potential dangers will be installed citywide.
Being the third most congested city in the world with 14,460 traffic intersections, the safety issue in New York is strong for pedestrians. With the implementation of Vision Zero action plan and the Mayor's Office of Technology and Innovation (MOTI) ongoing efforts to turn New York into a smart city, the metropolis is setting high standards in terms of pedestrian safety.
However, many more efforts are still expected to make it easy and safe for people with disabilities to navigate the streets. New York has a great potential to design a state-of-art inclusive smart city, but will the city be able to match its ambition and shine on the world stage?
What are New York City APS regulations? Find all you need to know in our article!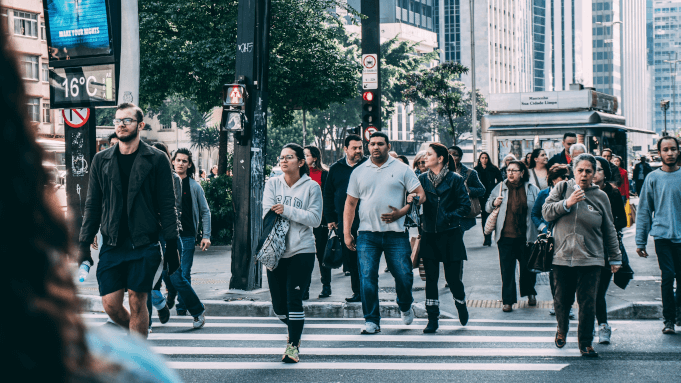 Starting in 2019, New York City is planning on installing for the next two years 150 new APS units per year, doubling APS local requirements in 2019 and 2020.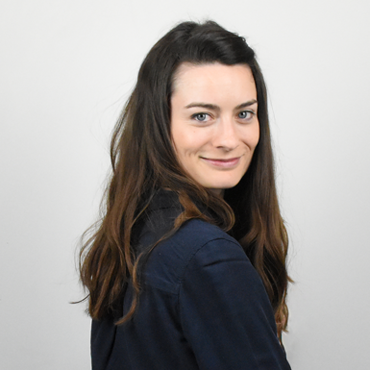 Zoe Gervais
Content Manager
stay updated
Get the latest news about accessibility and the Smart City.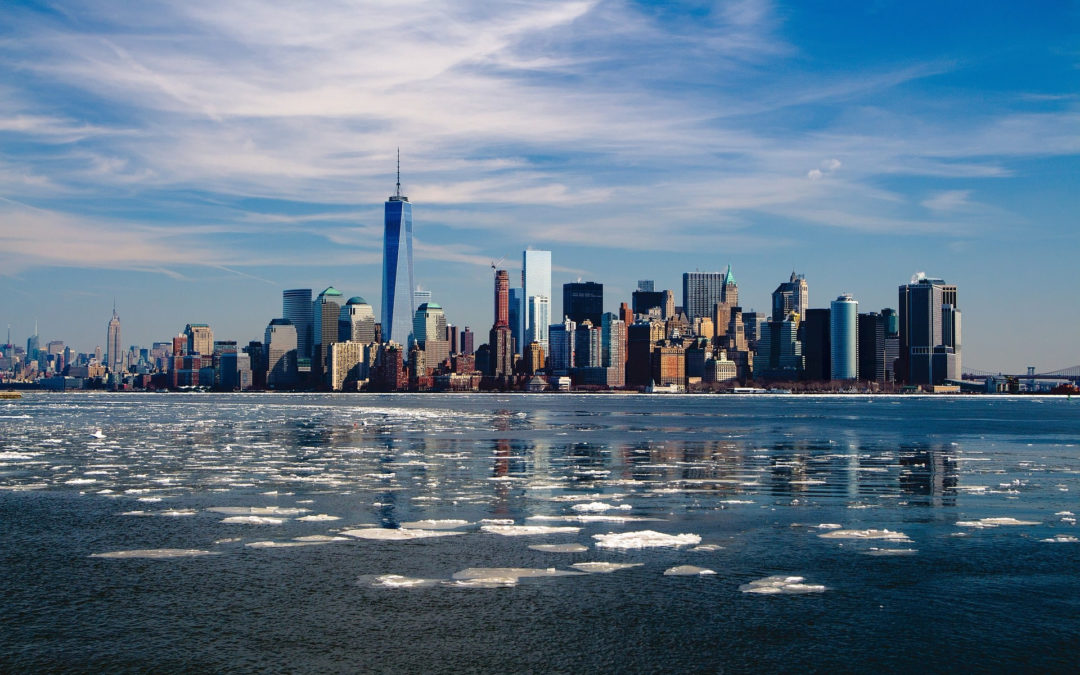 Open data represents an opportunity for cities to reach universal accessibility. It shows the missing links of the mobility chain.
NEVER miss the latest news about the Smart City.
Sign up now for our newsletter.
Unsubscribe in one click. The information collected is confidential and kept safe.
The French leading company
on the accessibility market.
For more than 25 years, we have been developing architectural access solutions for buildings and streets. Everyday, we rethink today's cities to transform them in smart cities accessible to everyone.
By creating solutions ever more tailored to the needs of people with disabilities, we push the limits, constantly improve the urban life and make the cities more enjoyable for the growing majority.