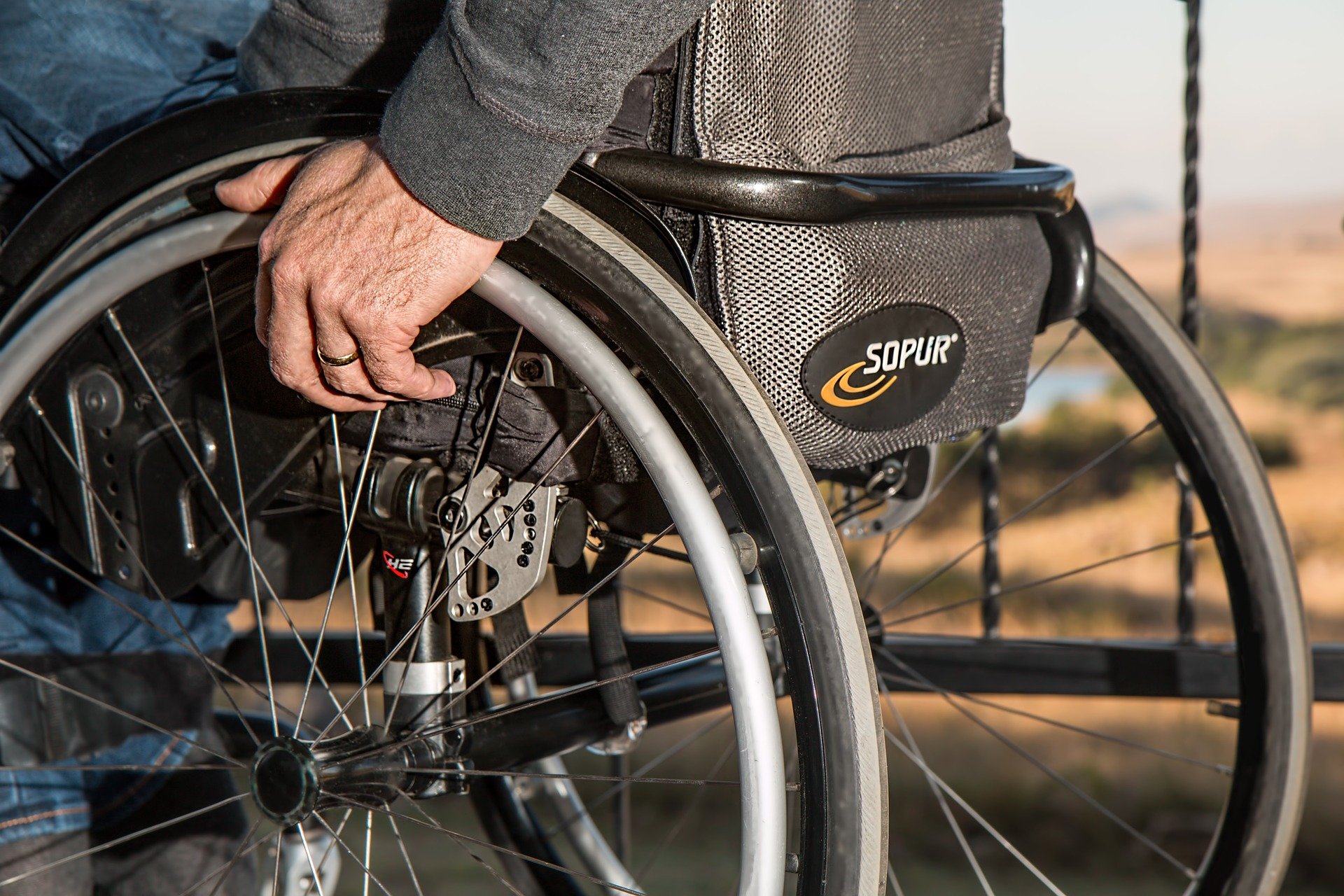 8 Tips to Welcome a Person with a Physical Disability
8 Tips to Make a Person with a Physical Disability Feel Welcome
Lead your customers with a physical disability towards the priority line
Offer a seat
Put yourself at their level to easily communicate with them
Opt for an optimized route
Offer to help
Deploy the access ramp
Be patient
Accept service dogs without discussing it
You're peacefully sitting behind your reception desk when a wheelchair user comes to you. No need to panic, even with a physical disability, this person probably has similar demands as any other visitors. Staying open-minded and using common sense, you'll be able to best assist them and lead them to the services they're interested in. And to make sure not to make a blunder, keep in mind this precious series of advice!
What's a physical disability?
The services dedicated to people with a physical disability are often identified with the wheelchair logo. But people with a physical disability or reduced mobility encounter a lot of different situations. This disability concerns people with motor function impairments, meaning they've lost some or all of their motor skills. This can affect their legs, arms or the rest of their body. People with a physical disability may find it difficult to get around or to perform manual tasks. Having a physical disability can also impact their speech without changing their ability to understand. 
To make sure you're providing a person with a physical disability the best possible experience, start by following our 7 Tips to Welcome a Person with Disabilities! They work every time!
And now, let's see some specific advice!
#1 Lead your customers with a physical disability towards the priority line
Staying in a line can be extremely exhausting for people with a physical disability, especially for those who have difficulty standing. Bearing their weight on stilts or on a walker can be tiring. If they haven't seen it, make sure to let them know where the priority line is.
#2 Offer a seat
If people who have difficulty standing still need to wait in line, make sure to offer them a seat. But stay careful so that no one jumps the line. It would be a shame for people with a physical disability to wait longer just because they're sitting apart. 
#3 Put yourself at their level to easily communicate with them
If you need to discuss at length with a person with a physical disability, it would be better for you to sit down. You'd be at the same level as them and would avoid yourself with a stiff neck. This situation would be much more comfortable for both of you. For front desks to be accessible, they should all have a lowered counter. This enables a direct visual contact with wheelchair users and people of small stature. If your front desk doesn't have a lowered counter, don't hesitate to go around it.
#4 Opt for an optimized route
If you need to tell a person with a physical disability how to reach a service your venue provides, be careful to choose an itinerary without any obstacles. Lead them to where the elevators and automatic doors are located. Make sure the route doesn't have any steps, steep slopes nor loose or slippery ground.
#5 Offer to help
The emphasis is on "offering" and not "imposing"! But if the chosen route shows difficulties (steep slope, high threshold, loose ground, crossfall…), your help will probably be welcome. If for that you need to push a wheelchair user, just wait until they've agreed to it. Don't lean on their wheelchair, it's like an extension of their body! Choose the less bumpy routes, avoid abrupt movements and tell them beforehand the maneuvers you need to do. To pass a step or a rise, turn the wheelchair around, slightly tilt it and gently pull it towards you.
#6 Deploy the access ramp
If the venue you work in isn't accessible at ground level nor equipped with a permanent access ramp, a removable ramp for wheelchair users can be easy to use. It needs to have a call button at the level of the entrance door so that people who need it can make their presence known. We recommend you to be familiar with how this ramp works in order for you to be prepared should the need arise.
#7 Be patient
A person who has a physical disability may have slower movements than average. Avoid showing any impatience, this could make them feel more anxious and get flustered. Offer to help if you can. And if they have a speech impediment, let them finish their sentences to avoid any misunderstandings. Don't hesitate to make them repeat themselves if necessary.
#8 Accept service dogs without discussing it
Service dogs for people with disabilities and guide dogs for blind people can have access to all public venues without extra charge and without any obligation to wear a muzzle. Let them come in with their owners. They aren't like any other dogs: they went to school and know how to behave!
We hope this series of advice will enable you to feel more comfortable welcoming a person with a physical disability. No matter what, don't forget this golden rule: talk to the other person as you would with anybody else! They'll always forgive you for making a blunder if you stay open to dialogue and listen to their needs. 
If you'd like to know more about physical disability, check out our article: Obstacles in Public Transport: What Solutions for Physical Disability?
Published on 25th June 2021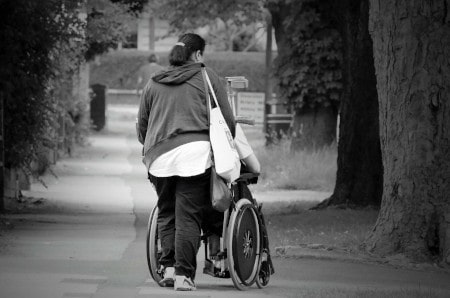 If you need to discuss at length with a person with a physical disability, it would be better for you to sit down. You'd be at the same level as them and would avoid yourself with a stiff neck.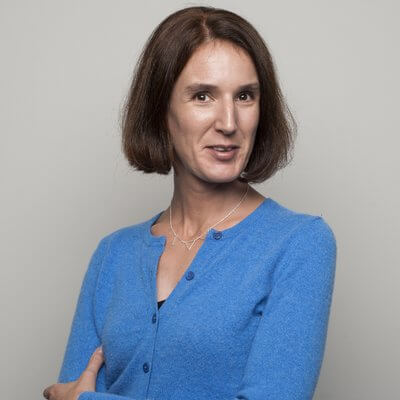 Lise Wagner
Accessibility Expert
stay updated
Get the latest news about accessibility and the Smart City.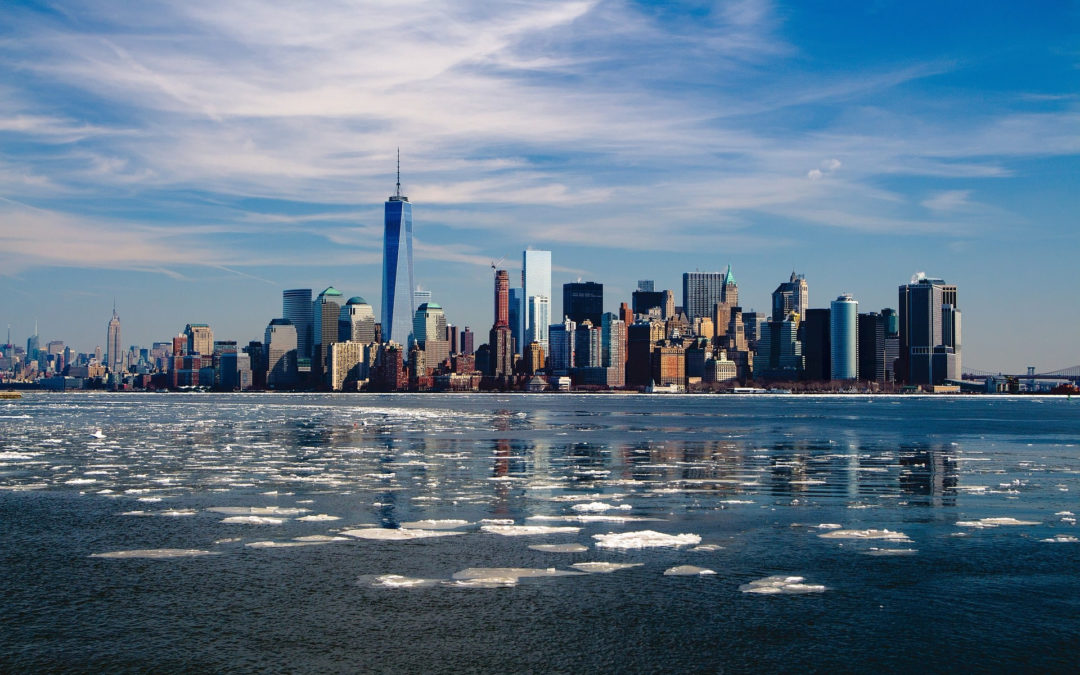 Open data represents an opportunity for cities to reach universal accessibility. It shows the missing links of the mobility chain.
NEVER miss the latest news about the Smart City.
Sign up now for our newsletter.
Unsubscribe in one click. The information collected is confidential and kept safe.
The French leading company
on the accessibility market.
For more than 25 years, we have been developing architectural access solutions for buildings and streets. Everyday, we rethink today's cities to transform them in smart cities accessible to everyone.
By creating solutions ever more tailored to the needs of people with disabilities, we push the limits, constantly improve the urban life and make the cities more enjoyable for the growing majority.