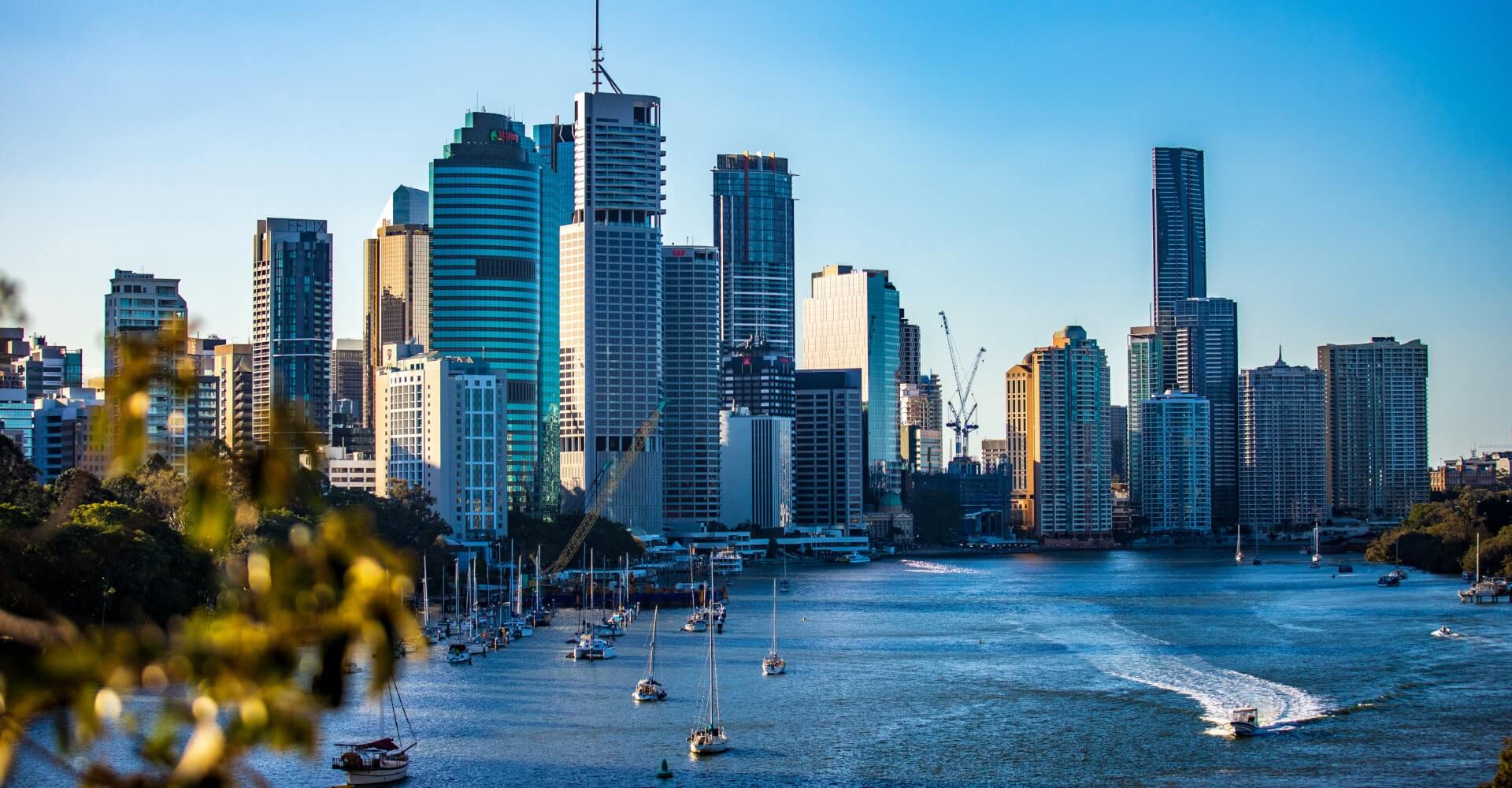 Brisbane: a City for Everyone
Currently in Australia, it has been estimated that approximately 357,000 people are either blind or experience some form of vision impairment. This number has been projected to increase to 564,000 by 2030. 
Moreover 8% of pedestrians with vision impairment living in Australia have reported being involved in a collision with a vehicle or a bicycle in the last five years. 20% have reported being involved in a near collision in the same period.
Taking into consideration these statistics, how can the City of Brisbane improve street navigation of people living with some form of visual limitation? What concrete solutions have been implemented so far and will be in the future to ensure everyone has equal opportunity to enjoy the city?
Proven solutions to favor accessibility of blind pedestrians in Brisbane
Brisbane City Council controls more than 6800 kilometres of roads, which include 50,000 intersections and more than 850 sets of traffic lights. No wonder why it can be a nightmare navigating the City when you have visual impairment. 
Statistically, hazards occur more at junctions than anywhere else. It is then the responsibility of local council to take action in order to ensure safety to everyone.
"Council has been undertaking positive education with the public about the importance of independent mobility of pedestrians with vision impairment so that residents and businesses can help be part of a solution that strikes a fair balance between the needs of pedestrians."

Adrian Schrinner, Lord Mayor of Brisbane since 2019
Brisbane Access and Inclusion Plan 2012-2017 
Between 2012 and 2017, the Council has invested $200 million in implementing the Brisbane Access and Inclusion Plan dedicating part of its effort on Pedestrian mobility and transport. Of the overall amount, approximately $6.8 million were fully dedicated each year to make the city more accessible for all its citizens.
After this five-year plan in 2017, 80% of residents agreed that Brisbane was a more inclusive and accessible city (up from 61% in previous years).
This accessibility plan includes but is not limited to initiatives to help blind and low vision pedestrians cross the street independently such as:
⊗ Audio-tactile signals or audible tactile traffic signals (ATTS) at signalised junctions to communicate information about the green and red intervals in non-visual format.
Local representatives have publicly stated that "Special facilities including audible and tactile features now exist at most traffic light pedestrian crossings" although no official statistics are available at the time being.
However Lord Mayor of Brisbane Adrian Schrinner has declared that "In Brisbane we consider ourselves to be highly accessible, which is why we previously voluntarily installed audio tactile facilities at all signalised intersections within the Brisbane CBD and over 500 intersections across Brisbane."
Brisbane's audible traffic signals (ATTS) have the particularity to automatically respond to background noise and thus operate on lower volumes in the late evening and early morning.
More info on local audible tactile traffic signals (ATTS) guidelines.
⊗ Extended walking times at designated signalised pedestrian crossings to allow people with slow walk to cross the street safely and in their own pace. Extended walk times are currently provided in locations where there is high use from specific user groups that require additional time to cross.
⊗ Widespread braille trail network to help people with visual limitation move independently. A braille trail is a pathway of paving with dots and dash patterns intended for visually-impaired people walking with a cane. Brisbane's original braille trail was established in the Queen Street Mall back in 1989. An investment of $90,000 has been made in the recent years to lengthen it.
"At about 1.6 kilometres in length, the Brisbane CBD braille trail network through Queen Street mall, Albert Street, Reddacliff Place and King George Square is the longest continuous braille trail in Australia."
⊗ Tactile ground surface indicators (TGSIs). The City will continue to install tactile ground surface indicators according to Australian Standards at locations of high use and on request. Brisbane city council will also upgrade bus stops with TGSI's features in response with users' requests.
⊗ Consistent, firm and even pathways to prevent from tripping hazards
⊗ Tactile street signs on traffic lights to help residents and visitors navigate the streets. 390 brightly-coloured rectangular signs are now in place across the city at locations selected by residents and associations. Street name and building numbers are printed in braille in yellow raised letters on the same pole and height as the pedestrian push-button.
⊗ Safe unsignalised pedestrian crossings including the design and installation, where appropriate, of footpath build-outs and pedestrian refuge islands.
As a reward the council's investment in the five-year Access and Inclusion Plan, Brisbane won the National Disability, Access and Inclusion Award 2017 Awards. 
Council's investment in access and inclusion has been recognised across the country. But Brisbane does not stop there and aims at being the world accessibility leader in ten years.
"By 2029 Brisbane will be a city for everybody – known worldwide for embracing all ages, abilities and cultures."

Graham Quirk, Lord Mayor of Brisbane (2011-2019)
How to make Brisbane world accessibility leader?
In 2019, the end of Lord mayor Graham Quirk's term to Adrian Schrinner has triggered the second installment of the inclusive plan: A City for Everyone: Draft Inclusive Brisbane Plan 2019-2029.
This draft includes several accessibility and inclusion projects for the ten years to come to go one step further in making Brisbane truly accessible to blind and partially-sighted people.
Among the new initiatives on the agenda, the creation of digital platforms and apps, which takes a naturally significant part in the program with regard to the physical installations that have been introduced so far. The objective is to leverage those physical accessibility equipment to offer additional digital services.
In 2017, the app Access 4000 was developed to provide real time information on different accessibility features available in businesses and venues around Brisbane such as automated doors, disabled parking and toilets, hearing loop, interpreter, lifts, support for low vision or blindness and wheelchair access.
Furthemore, community organisations and Brisbane Marketing – the city's economic development board – has partnered to create a mobile phone application with a map and a potentially augmented reality platform to assist people with disability to navigate Brisbane streets, publics spaces, buildings and plan their journey. Acting as an outdoor and indoor digital wayfinding system, this new undergoing project gives great prospects for the autonomy of visually impaired people.
Additionally, to enable Brisbane citizens to be informed of updates on temporary obstacles or closures affecting pedestrians, an online portal will be created. This platform will also give residents better information on community transport and shared vehicle options. By offering this digital solution to its citizens, visually impaired people of Brisbane will finally be aware of disruption of accessible routes.
More information on how to maintain pedestrian accessibility when carrying out street works.
Regarding physical accessibility, the council is planning on investing its efforts on pedestrian crossings enhancements, walking and wheeling tour for people with different sensory needs and the creation of tactile library spaces for visitors with specific needs such as autism or blindness.
We are looking forward to the official publication of the 2019-2029 Brisbane Inclusive Plan that will set the tone of the ten years to come regarding the city's accessibility policy. 
Will Brisbane be the worldwide accessibility leader by 2029 outperforming major european, american and asian cities? 
See you in ten years!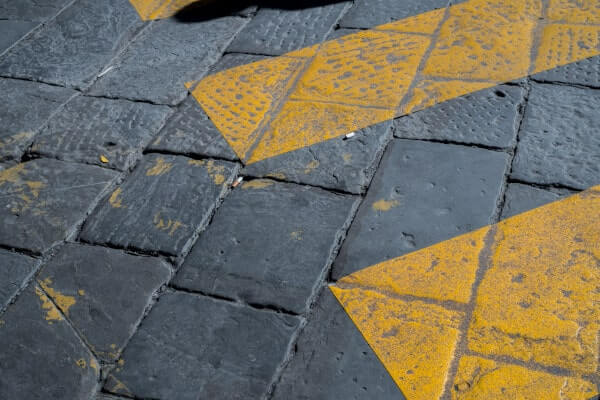 Between 2012 and 2017, the Council has invested $200 million in implementing the Brisbane Access and Inclusion Plan dedicating part of its effort on Pedestrian mobility and transport. Of the overall amount, approximately $6.8 million were fully dedicated each year to make the city more accessible for all its citizens.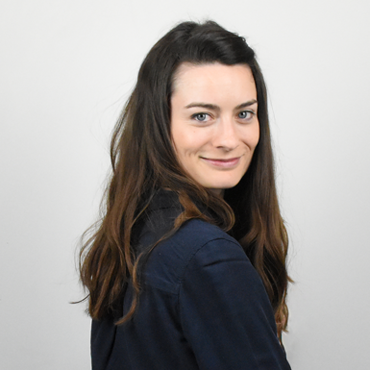 Zoe Gervais
Content Manager
stay updated
Get the latest news about accessibility and the Smart City.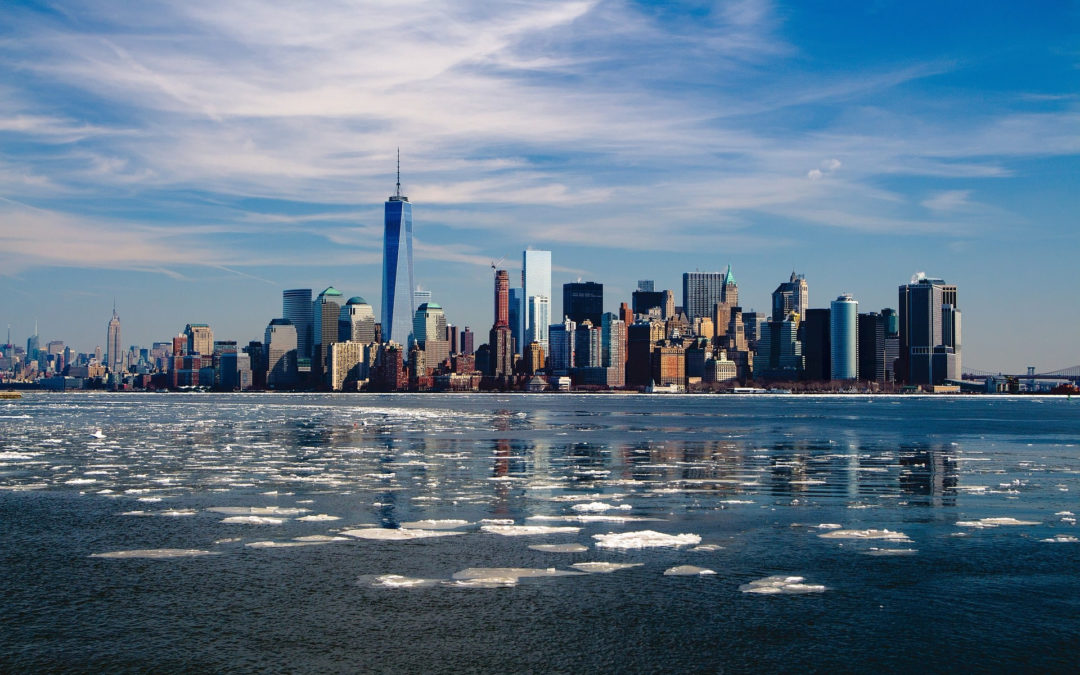 Open data represents an opportunity for cities to reach universal accessibility. It shows the missing links of the mobility chain.
NEVER miss the latest news about the Smart City.
Sign up now for our newsletter.
Unsubscribe in one click. The information collected is confidential and kept safe.
The French leading company
on the accessibility market.
For more than 25 years, we have been developing architectural access solutions for buildings and streets. Everyday, we rethink today's cities to transform them in smart cities accessible to everyone.
By creating solutions ever more tailored to the needs of people with disabilities, we push the limits, constantly improve the urban life and make the cities more enjoyable for the growing majority.