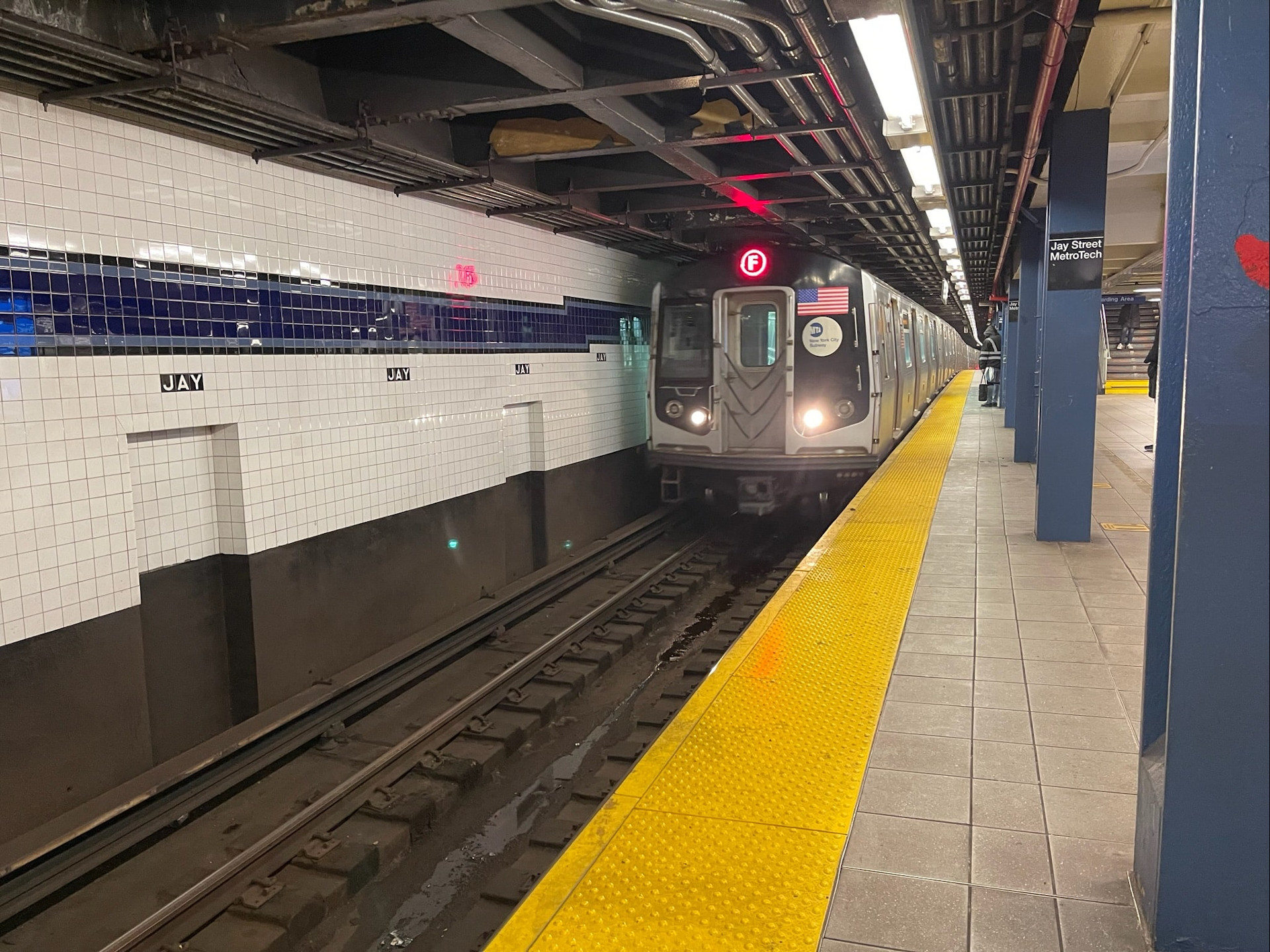 How to Foster Inclusive Mobility at Public Transit?
You probably have heard of inclusive mobility but do you know what it actually means? For public transit all over the world, this notion gets more and more important. And more realistic to implement as many accessibility solutions enable people with disabilities to use public transport.
Because that's what inclusive mobility entails. It gives people with disabilities more freedom and spontaneity to easily go to work, attend their kid's recital, have a drink with their friends…
Let's see what inclusive mobility solutions you can set up for your city's public transit. You'll be able to provide users with disabilities with a high-quality service.
What is inclusive mobility?
A concept you must have heard of but you may not have taken the time to decipher. What is the meaning of inclusive mobility?
It consists in creating a barrier-free environment where all types of users, regardless of their capabilities, can easily come and go. 
After all, mobility is the ability to move freely. And inclusion represents the idea that everyone should be able to go to any type of venue, enjoy the same activities or experiences, benefit from the same services…
Of course, this concerns people with disabilities. This means that for inclusive mobility to be a reality for them, public transit needs to be accessible.
Several ideas are at stake with inclusive mobility for people with disabilities:
 ⊗ Improving their independence, autonomy and spontaneity when getting around,
 ⊗ Making sure they don't have to adapt to public transit. It's up to public transportation to adapt to their needs and capabilities.
 ⊗ Providing them with the same choices as everybody else: the ability to use public transportation if they want to. 
What solutions favor inclusive mobility at public transit?
Accessible equipment, digital apps, there's a whole variety of solutions to make public transit inclusive for riders with disabilities:
 ⊗ Elevators,
 ⊗ Escalators,
 ⊗ Stairs with nosings, handrails and a visual contrast
 ⊗ Access ramps,
 ⊗ Lowered counters,
 ⊗ Lowered ticket validity control,
 ⊗ Tactile guide paths,
 ⊗ Pictograms,
 ⊗ Visual and audio announcements… 
By now all these solutions may sound familiar to you but there are others you should particularly pay attention to. They're a game-changer for the accessibility of a public transit network.
 ⊗ Audio beacons: a solution that helps blind and visually impaired people locate the entrance of a subway station, the elevator, the ticket machine, the counter and any other service available within the network. 
Blind and visually impaired users need to rely on an efficient audio signage system to find their bearings. And also to have access to information. The audio beacon's message can be about the direction of the line or the timetables.
Audio beacons are very easy to install, maintain and cost-effective. Thanks to this equipment, employees aren't solicited to guide a visually impaired person. They can focus on helping them by providing the information or services they need. 
 ⊗ Navigation apps: are accessible and inclusive indoor navigation apps really a thing? The answer is yes. Our navigation app Evelity takes into account every type of disability. This means it adapts to the user, regardless of their capabilities.
Blind and visually impaired people: Evelity provides step-by-step audio instructions thanks to a screen reader (VoiceOver for iOS and TalkBack for Android).
Deaf and hard of hearing people: visual instructions with text and icons.
People with physical disabilities: visual instructions. The app provides personalized routes. For example, a wheelchair user is only given step-free routes for their experience to be optimal.
People with mental disabilities: easy-to-read and understand instructions and icons.
This makes Evelity the perfect solution for the inclusive mobility of a public transit network. This is why the Marseilles metro in France has chosen to implement it across its entire network. And it has also set foot on American soil: Evelity is currently being tested at the JaySt-MetroTech subway station in New York City.
What is Evelity the perfect solution to make public transportation accessible?
 ⊗ It truly adapts to all types of disabilities.
 ⊗ Its technology enables it to give precise step-by-step instructions. Indeed, its geolocation provides a 1,2 m precision in order to safely guide users in a public transit network.
 ⊗ It enables users to easily find their way around with autonomy. They can use public transportation just like everyone else.   
 ⊗ An indoor navigation app is less expensive than refurbishing works to make old subway systems accessible. That's exactly one of the reasons why the MTA turned to testing digital solutions at JaySt-MetroTech station. 
Is phygital the way to inclusive mobility?
The combination of both accessible equipment and digital solutions enables public transit to be inclusive and accessible. With phygital, riders with disabilities can better interact with the accessible solutions at their disposal within a public transit network. 
Because that's what's at stake here: making sure people with disabilities can easily use public transportation to gain more freedom and more spontaneity when getting around.
A digital solution combined with physical accessible equipment guarantees inclusive mobility for all categories of people. That's called phygital.
But for a navigation app to properly work, physical accessible equipment is still necessary. Because, of course, a wheelchair user can't use Evelity if there's no elevator or access ramp leading to public transportation. 
Public transit needs the best of both worlds.  
What Is a Phygital Experience and How Can It Improve the Accessibility of Your Venue?
Why is it so important to implement inclusive mobility at public transit?
As part of the ADA, public transit has to be accessible for people with disabilities. Paratransit services have been set up when fixed routes aren't fully or not at all accessible to help people with disabilities get around. But such services are expensive. Plus, they have always intended to be temporary to give time for public transit to be accessible.
Paratransit Services for People with Disabilities: Yes You Can Reduce Their Costs
But the problem is that time isn't on the side of public transportation. Indeed, a federal court has recently ruled against the MTA because of accessibility issues.
The lawsuit was filed after the MTA renovated Middletown Road station in the Bronx where no elevator was installed for people with disabilities to access the station.
However, the ADA requires the installation of an elevator whenever a public transit network renovates a station in a way that affects its usability regardless of the cost. The only concern remains the technical feasibility of such renovations. 
It's to be noted that only 25% of New York City's 472 subway stations were accessible in 2018 thus leaving behind people with disabilities who cannot ride with the MTA.
Fortunately, the MTA is committed to making accessibility and inclusive mobility a reality for them by focusing on digital solutions like Evelity.
How Innovation Promises to Revolutionize Accessibility in the New York City Subway
Bear in mind that in the United States, 45% of Americans have no access to public transit. This means that what happens in New York City could set an example for other major cities in the country. 
With phygital solutions, inclusive mobility is within our grasp. Public transit can truly be accessible and inclusive for all users. The question now is: are you ready for more accessibility?
Want to know more about the accessibility of public transportation? Check out these articles:
MBTA: a Global Model of Accessible Public Transportation
The Montreal Metro on the Way to Universal Accessibility
How to Help People with Disabilities Get a Better Experience on the Subway?
Published on November 18th, 2022
© Okeenea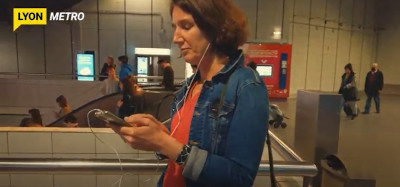 The combination of both accessible equipment and digital solutions enables public transit to be inclusive and accessible. With phygital, riders with disabilities can better interact with the accessible solutions at their disposal within a public transit network.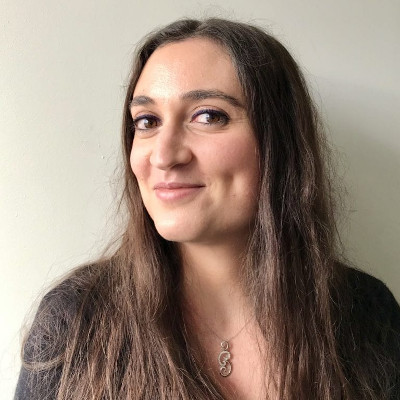 Carole Martinez
Content Manager & Copywriter
stay updated
Get the latest news about accessibility and the Smart City.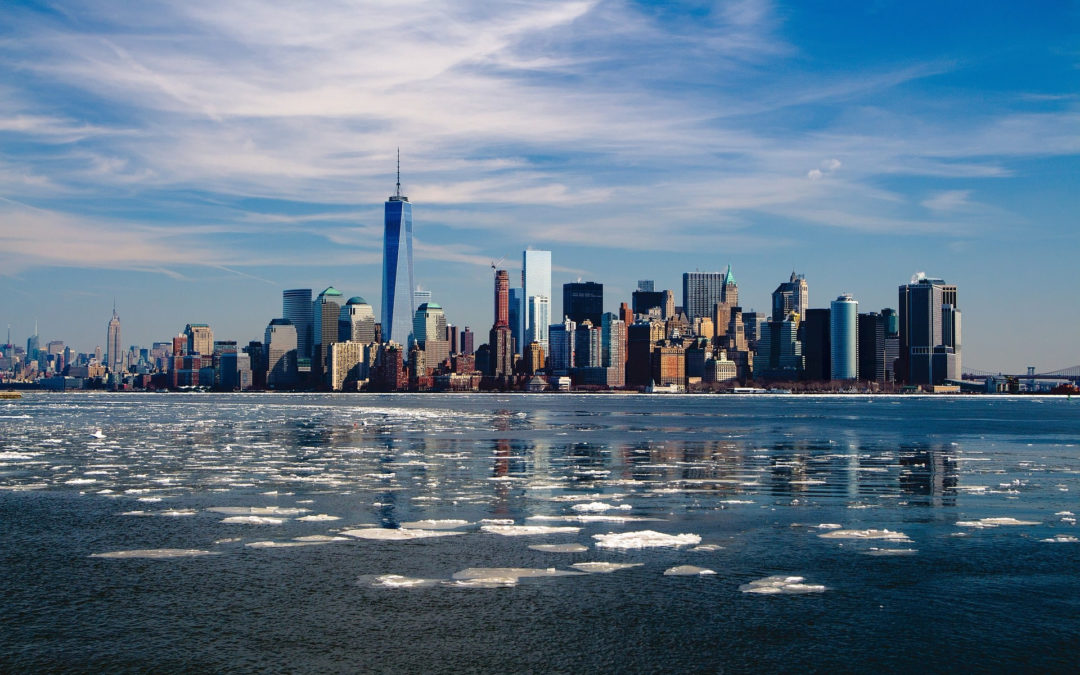 Open data represents an opportunity for cities to reach universal accessibility. It shows the missing links of the mobility chain.
NEVER miss the latest news about the Smart City.
Sign up now for our newsletter.
Unsubscribe in one click. The information collected is confidential and kept safe.
The French leading company
on the accessibility market.
For more than 25 years, we have been developing architectural access solutions for buildings and streets. Everyday, we rethink today's cities to transform them in smart cities accessible to everyone.
By creating solutions ever more tailored to the needs of people with disabilities, we push the limits, constantly improve the urban life and make the cities more enjoyable for the growing majority.