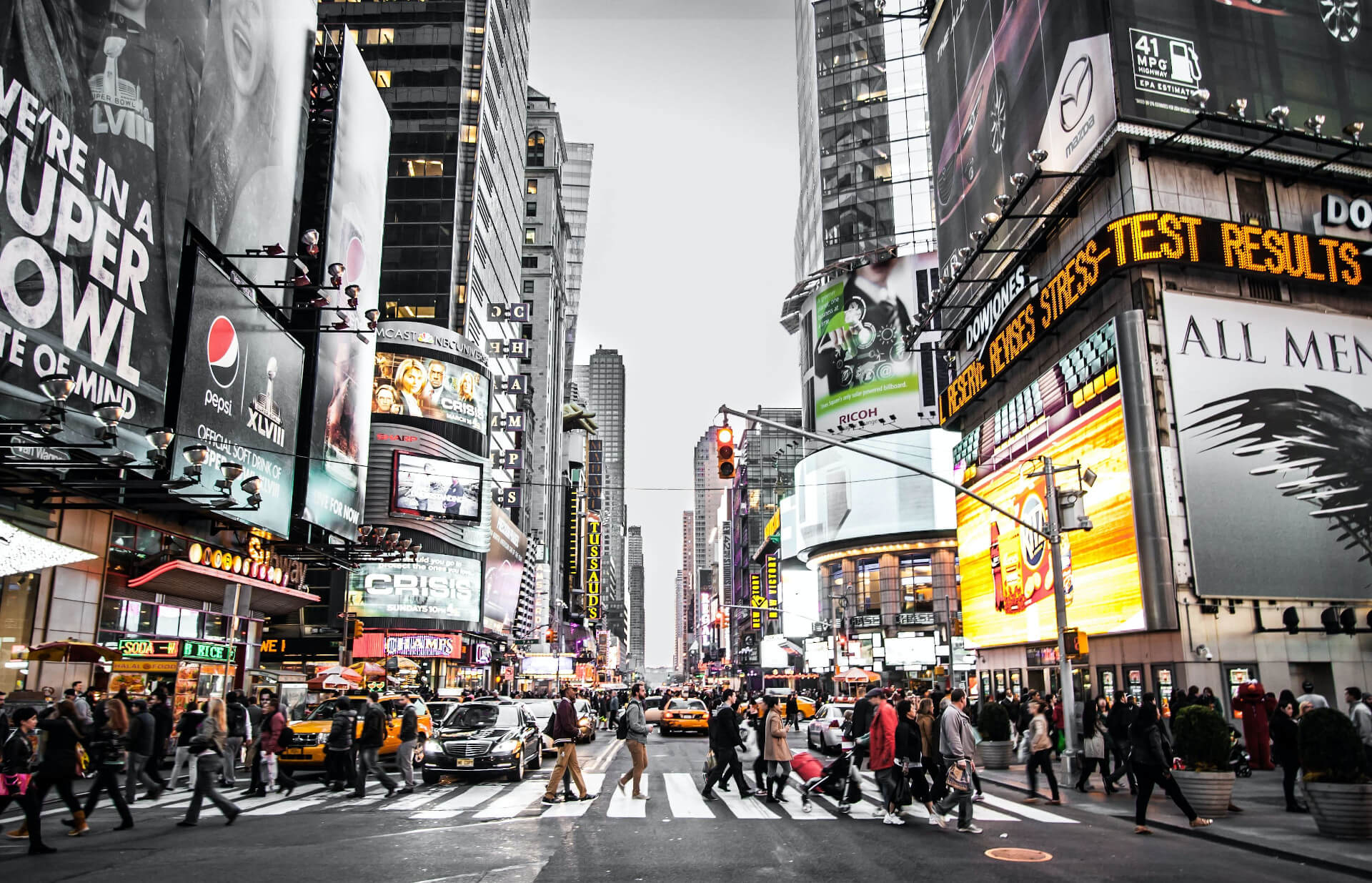 Removing Traffic Lights vs Pedestrian Safety: a Guide to Inclusive Streets
Promoting active mobility and encouraging public transport in our cities of the 21st century often involves removing traffic lights. A change that's not welcome for all pedestrians, especially the most vulnerable. Locating pedestrian crossings, knowing when to start without running any risk, finding your way in shared space, avoiding bicycles and scooters… are all new difficulties to be overcome for blind or visually impaired pedestrians, but also the elderly or children. How can we ensure that challenging the over dominant position of cars will benefit all pedestrians? Getting rid of traffic lights must be accompanied by measures for the safety and comfort of all. Let's see what they are!
Removing traffic lights for more attentive motorists
The European Union's Mobility and Transport organization includes the promotion of walking and cycling among its strategies to enable more sustainable transportation in Europe. Local governments are now implementing policies aimed at promoting the practice of active mobility and public transport services and have adopted a Vision Zero approach. In this context, the place of traffic lights at intersections is questioned. Generally perceived as safety features, these traffic signals have however proven over time that they do not prevent accidents. In 2016, 5.320 pedestrians were killed in road accidents in the European Union. Despite all road safety measures, pedestrian fatalities decrease more slowly than road fatalities in general. In the United States as well, about 14% of fatal crashes occur at signals and the large majority of them involve pedestrians. 
According to European studies, removing traffic signals would have many benefits:
⊗ Reducing bad driving practices (e.g. running red lights, accelerating through a yellow light, etc.);
⊗ Reducing vehicle speed;
⊗ Avoiding motorized traffic congestion;
⊗ Decreasing noise and pollution;
⊗ Lowering operating costs. 
So that removing traffic lights brings real benefits in terms of safety, it must of course be accompanied with measures limiting vehicle speed: setting the speed limit at a maximum of 30km/h (20mph), new geometric design, roundabouts, speed-warning signs, shared spaces. 
Seattle is one of the first cities in the United States to study how reducing speed limits and increasing speed limit sign frequency improves safety for everyone. Early results show a decrease in vehicular speeds and a reduction of up to 39% in crashes.
The same applies in Europe. The number of people seriously injured in road accidents dropped by 72% in the German city of Münster when a 30km/h limit was introduced.  
Removing the traffic lights would encourage road users to pay closer attention towards each other. Instead of focusing on the color of the traffic light, they would be more attentive to their environment and to the different movements of pedestrians, cyclists or other motorists.
A sense of insecurity for nearly 20% of pedestrians
Despite the speed limit measures associated with the removal of traffic lights, many pedestrians do not feel the benefits and feel unsafe when crossing streets. Moreover, even in the presence of traffic lights, observations show that, if most of the pedestrians, the most mobile and abled, do not respect the pedestrian red phase and start crossing as soon as the way is clear, about 20% do not dare to walk until the signal has turned green. These are the elderly, children, parents with strollers, disabled people, those who carry heavy loads, in short, all pedestrians with reduced mobility. And so these are the same people who suffer from the removal of traffic lights. Even though their safety is theoretically ensured by reducing speed, their sense of insecurity is real.
In 2016, a new mobility strategy was implemented in Amsterdam to make more room for cyclists and pedestrians while limiting space for vehicles. In this context, traffic lights were removed from a busy junction. When cyclists were asked whether the traffic lights were necessary, the majority was undecided because they had never thought about this question. But about a third said "absolutely yes". The proportion is approximately the same among pedestrians as show the results of an experiment led in Paris.
According to most road regulations in the world, motorists have to reduce their speed when they approach an intersection and get ready to stop when someone is waiting to cross the street. Failing to comply with this rule is punished with severe fines and other penalties (e.g. driving license suspension or revocation).
Despite these very deterrent measures, you just have to stand for a few minutes near a pedestrian crossing and observe to realize that the rule is not followed by the majority of motorists. Therefore, pedestrians do not cross for fear of being struck by a vehicle and motorists do not stop for fear of being struck by the vehicle behind them.
Impossible eye contact for blind or visually impaired pedestrians
Showing your intention to cross the street and communicating with cyclists or motorists require eye contact, gestures and expressions, a language that is inaccessible to blind or visually impaired people. They can only rely on auditory clues.
And they are not the only ones suffering from this situation! Judging by the growing number of pedestrians who are focused on their smartphones, visual communication between road users is increasingly compromised.
Smombies: the New Safety Challenge for Cities in the 21st Century 
Some cities in Japan, China or Australia have already taken measures to solve this new safety issue: dedicated sidewalks, warning signs or flashing lights on pavements at dangerous intersections, etc. 
In France, the RATP group has teamed up with Okeenea to alert smartphone addicts using the app AMY connected to aBeacon, an audible pedestrian signal primarily designed for blind and visually impaired pedestrians.
The importance of making spaces legible and understandable
To meet the diverse needs of road users, reducing speed alone is not enough to create a sense of safety. What causes the most difficulties for the blind or visually impaired, but also for the elderly or anyone with a deficit in cognitive or intellectual abilities, is the lack of legibility of spaces. The non-regulation of flows by traffic lights and the creation of shared spaces generate disorganized or erratic movements. However, people with visual impairments learn to listen to traffic flows by ear to find their way around. No longer possible under these conditions.
Remember that the proportion of people over 75 in the population is expected to double within 40 years and that the risk of developing a visual impairment increases with age. At the same time, the ability to assess danger, distances and traffic speeds decreases. The multiplication of modes of travel (bicycles, scooters, etc.) and the appearance of silent vehicles further increase the difficulty. It is therefore essential that the most vulnerable pedestrians can move in spaces where they feel safe.

Visual, tactile and auditory cues
To meet the need for legibility of space expressed by the most vulnerable pedestrians, town planners must ensure that they maintain visual, tactile and auditory cues in cities.
Even in the absence of pedestrian signals, it is recommended to maintain audible markings at street intersections so that blind or visually impaired people can identify places where they can cross. After having removed traffic lights on intersections, the French city of Rouen has installed audio beacons, which can be activated on demand with a remote control or smartphone app, and can be combined with flashing lights to alert motorists of the presence of vulnerable pedestrians.
Reducing speed and creating traffic-calmed areas means removing any device that might suggest the right-of-way of motorists over pedestrians, such as the traditional white strips of zebra crossings. However, to feel safe, the most vulnerable pedestrians do need dedicated spaces. This is the principle of the "comfort space" introduced by the British Department for Transport, in its Local Transport Note about shared spaces published in 2011. Comfort space is an area of the street predominantly for pedestrian use where motor vehicles are unlikely to be present. In a level surface street, comfort space can be provided by a tonal contrast and tactile delineator strips. It must be clearly identified by most vulnerable people.
At each intersection, the pedestrian right-of-way must be clearly indicated to motorists. Pedestrians must also be able to easily identify the conflict zone so as to increase their vigilance there. This is all the more crucial for blind or visually impaired pedestrians, who generally rely on the number of intersections to memorize their route.
Safety awareness, training and education for road users and urban designers
Considering the extent of the failure to respect the right-of-way given to pedestrians by other road users, it seems crucial to increase awareness campaigns.
Changing the attitudes and behavior of drivers and pedestrians is a complex, long-term undertaking that requires a variety of interventions to be implemented: 
⊗ Road safety programs,
⊗ Mass media campaigns,
⊗ Introducing radar speed signs along hazardous sections, etc.
Changes in public road safety policy and urban design require that decision makers and practitioners are continually trained and educated to implement them. The World Health Organization gives valuable advice in its road safety manual for decision-makers and practitioners.
In any case, presence or absence of traffic lights, let us never forget that the street belongs to everyone and not only to the 80% of the most able-bodied people! Everyone's participation in society is at stake, this "inclusive society" that we strive to build together.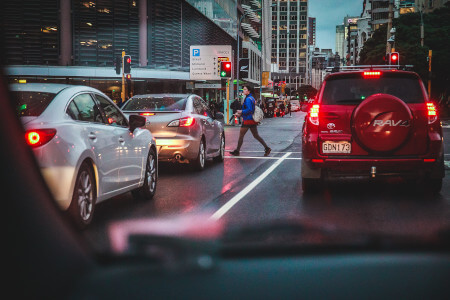 So that removing traffic lights brings real benefits in terms of safety, it must of course be accompanied with measures limiting vehicle speed: setting the speed limit at a maximum of 30km/h (20mph), new geometric design, roundabouts, speed-warning signs, shared spaces.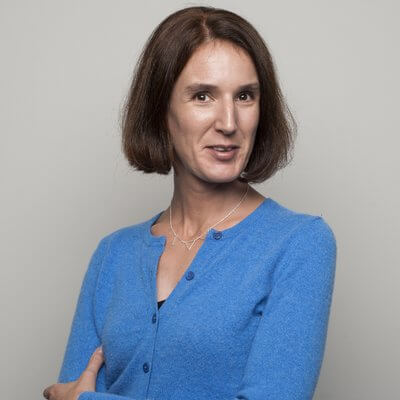 Lise Wagner
Accessibility Expert
stay updated
Get the latest news about accessibility and the Smart City.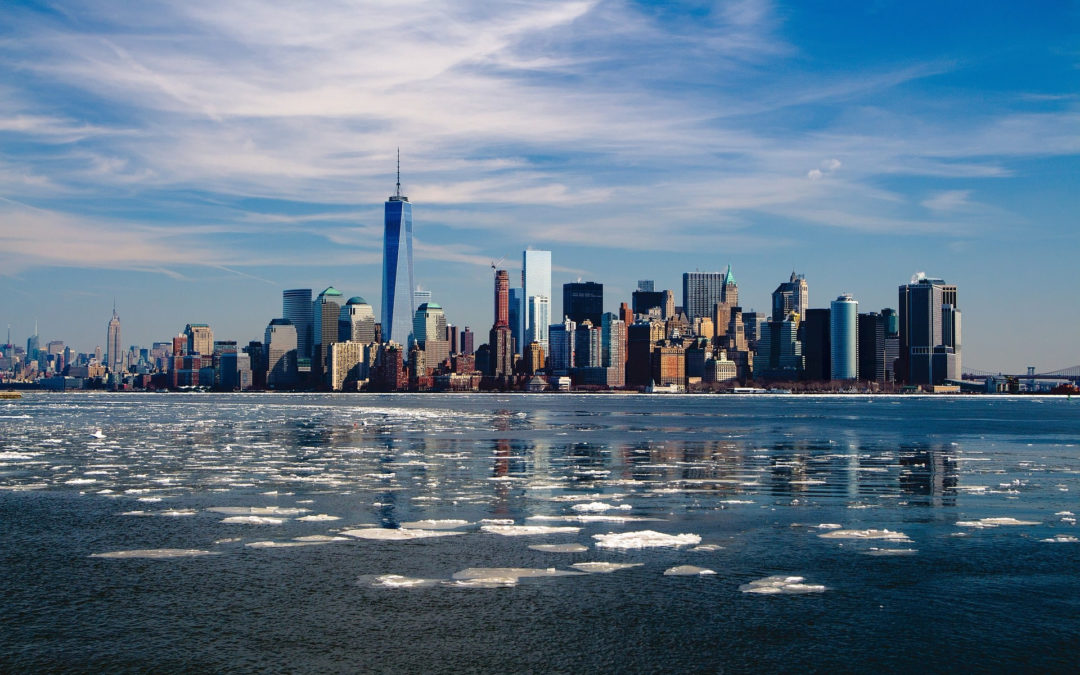 Open data represents an opportunity for cities to reach universal accessibility. It shows the missing links of the mobility chain.
NEVER miss the latest news about the Smart City.
Sign up now for our newsletter.
Unsubscribe in one click. The information collected is confidential and kept safe.
The French leading company
on the accessibility market.
For more than 25 years, we have been developing architectural access solutions for buildings and streets. Everyday, we rethink today's cities to transform them in smart cities accessible to everyone.
By creating solutions ever more tailored to the needs of people with disabilities, we push the limits, constantly improve the urban life and make the cities more enjoyable for the growing majority.