9 Must-Have Apps for People with Physical Disabilities
For people with physical disabilities, getting around in their everyday lives can be extremely difficult. Indeed, for wheelchair users a lot of obstacles can turn their trip into a nightmare like curbs that aren't lowered or buildings with narrow entrances. They need to find business places, parking spots or even restrooms that are easily accessible for them. In the United States, there are approximately 2.7 million people who use a wheelchair. How can they navigate their way in the city and fully enjoy it?
Luckily, smartphones and apps in particular have made their lives better as it's the case for deaf and hard of hearing people. Several apps are available that help them be more autonomous and more serene in their trips. Some were even created especially for people with poor dexterity or with reduced use of their upper limbs so that they can use their phones without any struggle. 
Let's take a look at 9 free apps for people with mobility impairments that are entirely at their service!
Google Maps
One of the most used apps for GPS navigation is without doubt Google Maps. It offers street maps, street views, aerial photography and satellite imagery to visualize any place. It also gives information on traffic and on public transportation and plans your route according to the mode of travel (by foot, driving).
Thanks to the street views, the users can zoom in every part of a street to see if the curbs are lowered, an essential point for people in wheelchairs who want to get around in the city.
The app can be extremely helpful for wheelchair users with several features especially designed for them since it can show the exact location of the elevators and ramps that are laid in the city. They just need to select the "wheelchair accessible" option when they're planning their route. 
If they want to use public transportation, Google Maps can even inform them on which modes of transport would best suit them.
The very new "accessible places" feature provides all the information concerning the layout of the premises wheelchair users need to know: entrance, parking spots, restrooms, seating arrangements… Whether they want to shop or eat at a restaurant, people with mobility impairment can easily find places accessible for them.
Available on both Android and iOS
Wheelmap
Another app that focuses on finding all the accessible places is Wheelmap. Not only does it map all the accessible places (restaurants, cafés, boutiques…) all over the world but it's supplied by users. People with physical disabilities collect all the data necessary and transmit it to Wheelmap: they can upload images and leave comments. Thus sharing their experience with others who go through the same obstacles, they are in control of their environment. 
Wheelmap even gathers a community and organizes events for fellow users to join.
Plus, the app can be set in 32 languages. 
Available on both Android and iOS
AccessNow
A similar app to Wheelmap, AccessNow maps and locates several types of accessible places all around the world: restaurants, hotels, shops… The users can add information that can be rated by all.
Available on both Android and iOS
WheelMate
Focusing on locating only parking spots and restrooms, WheelMate also depends on information given by its users whether by adding new places or by rating them. 
More than 35 000 locations are mapped across 45 countries.
Available on iOS
FuelService
Although this app can only be used in the United Kingdom, it's extremely innovative and helpful for disabled drivers to find a gas station with attendants who can help refueling their car. Thanks to this app, drivers who use wheelchairs can contact attendants to tell them they're on their way. Attendants are then notified once the drivers arrive. The app also tells the drivers how many minutes they need to wait before being served.
Thus a task that can be challenging for a driver in a wheelchair can easily be done thanks to fuelService.
Available on both Android and iOS
IFTTT
Even though this app wasn't designed for people with physical disabilities in particular, it can apply to them since its goal is to simplify the tasks of our everyday lives by connecting your different apps together. It even works with social networks.
Over 600 apps can be connected to IFTTT creating various combinations called "applets". Thus, different tasks that people with poor dexterity struggle with can be automatically done such as set the home thermostat at the ideal temperature, read an email aloud, control everything at home with voice and Amazon Alexa or Google Assistant…
Setting all the necessary applets enables people with reduced dexterity to control every single task. They're the ones who control everything thus making the app apply to their lives. 
Available on both Android and iOS
Google Assistant 
As previously mentioned, Google Assistant is activated by voice. People with reduced dexterity can use it to control their phones and ask them to call or text someone, send an email, set up alarms… 
Available on both Android and iOS
Google Voice Access
This app even goes further since it was especially created for people with reduced dexterity who can struggle to manipulate their phones. 
This accessibility service enables users to ask basic commands such as sending a text and address commands that directly involve what's on the screen. The user doesn't need to touch his phone to click or to scroll. Every task can be hands-free and easily operated by voice commands.
Available on Android
AssistiveTouch
A feature that can be set to help users to use their phones without having to use their fingers to access functions on their phones. 
Depending on their dexterity capacity, users can set AssistiveTouch to customize their actions. They can choose to do a single tap, a double tap or a long press. It's even possible to create new gestures thus adapting more precisely the feature to the dexterity capacity of the user. The feature can record any movement the user wants to perform.
Available on both Android and iOS
Thanks to these apps and features, people with physical disabilities gain more autonomy and independence. Today technology rimes with accessibility for all. Clearly, it leaves no one behind and moves forward to meet the needs of everybody.
Updated on December 28th, 2021 / Published on August 14th, 2020
Find out more on physical disabilities:
What Accessibility Solutions for Different Types of Physical Disabilities?
8 Tips to Welcome a Person with a Physical Disability
Obstacles in Public Transport: What Solutions for Physical Disability?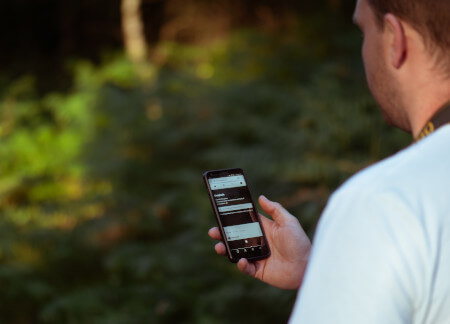 Thanks to these apps and features, people with physical disabilities gain more autonomy and independence. Today technology rimes with accessibility for all.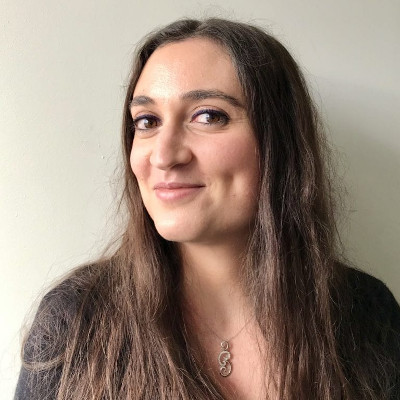 Carole Martinez
Content Manager
stay updated
Get the latest news about accessibility and the Smart City.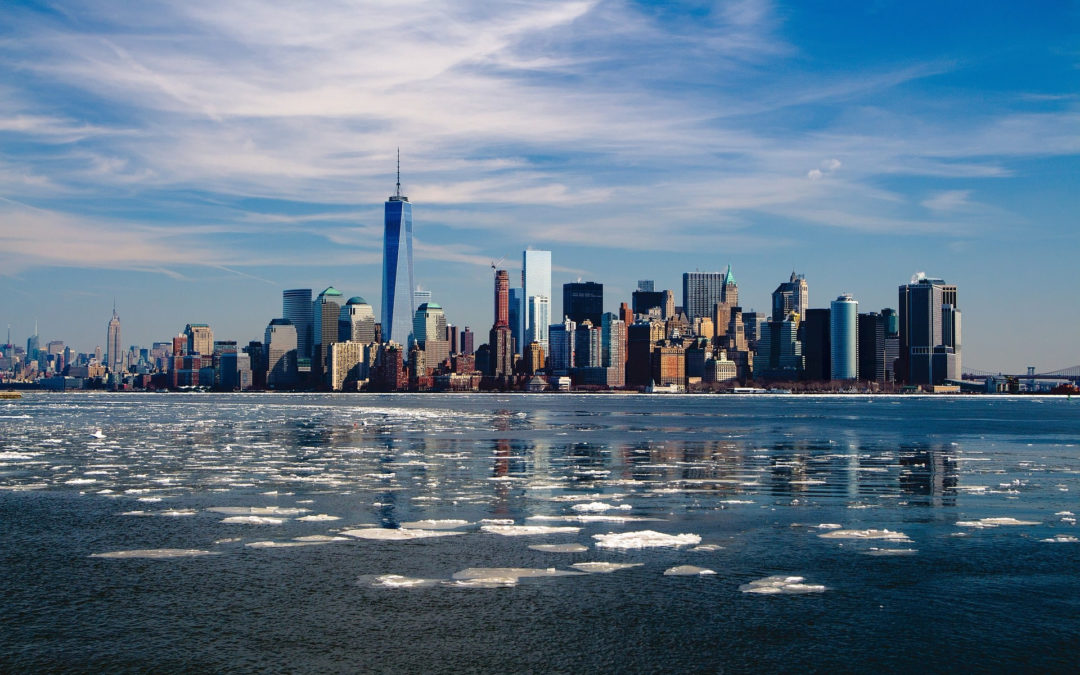 Open data represents an opportunity for cities to reach universal accessibility. It shows the missing links of the mobility chain.
NEVER miss the latest news about the Smart City.
Sign up now for our newsletter.
Unsubscribe in one click. The information collected is confidential and kept safe.
The French leading company
on the accessibility market.
For more than 25 years, we have been developing architectural access solutions for buildings and streets. Everyday, we rethink today's cities to transform them in smart cities accessible to everyone.
By creating solutions ever more tailored to the needs of people with disabilities, we push the limits, constantly improve the urban life and make the cities more enjoyable for the growing majority.