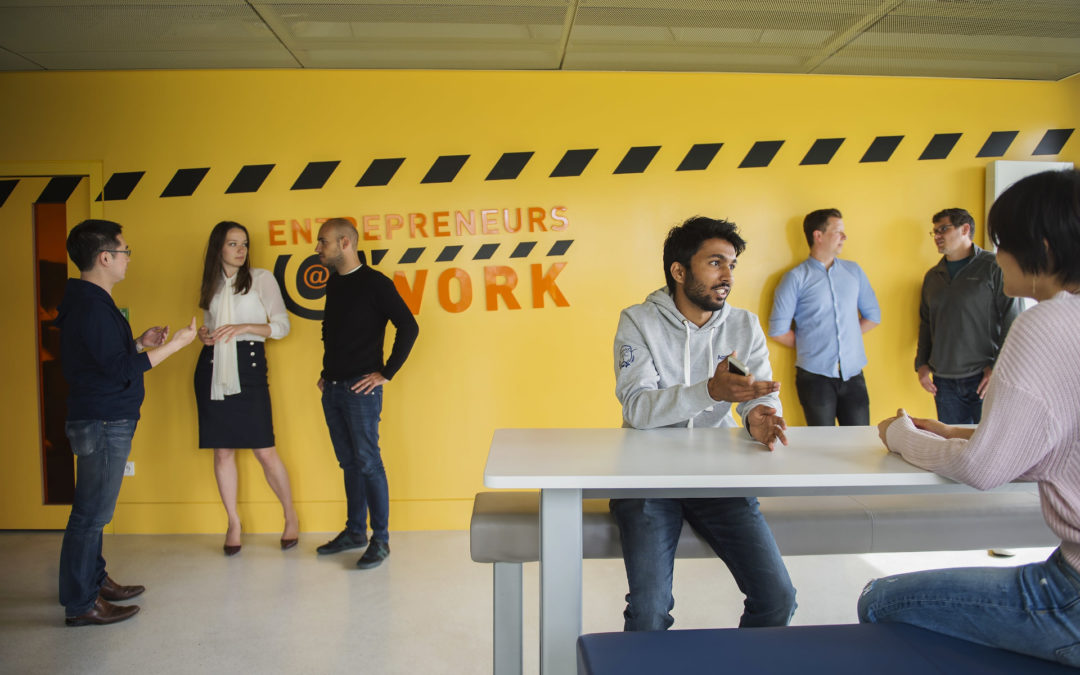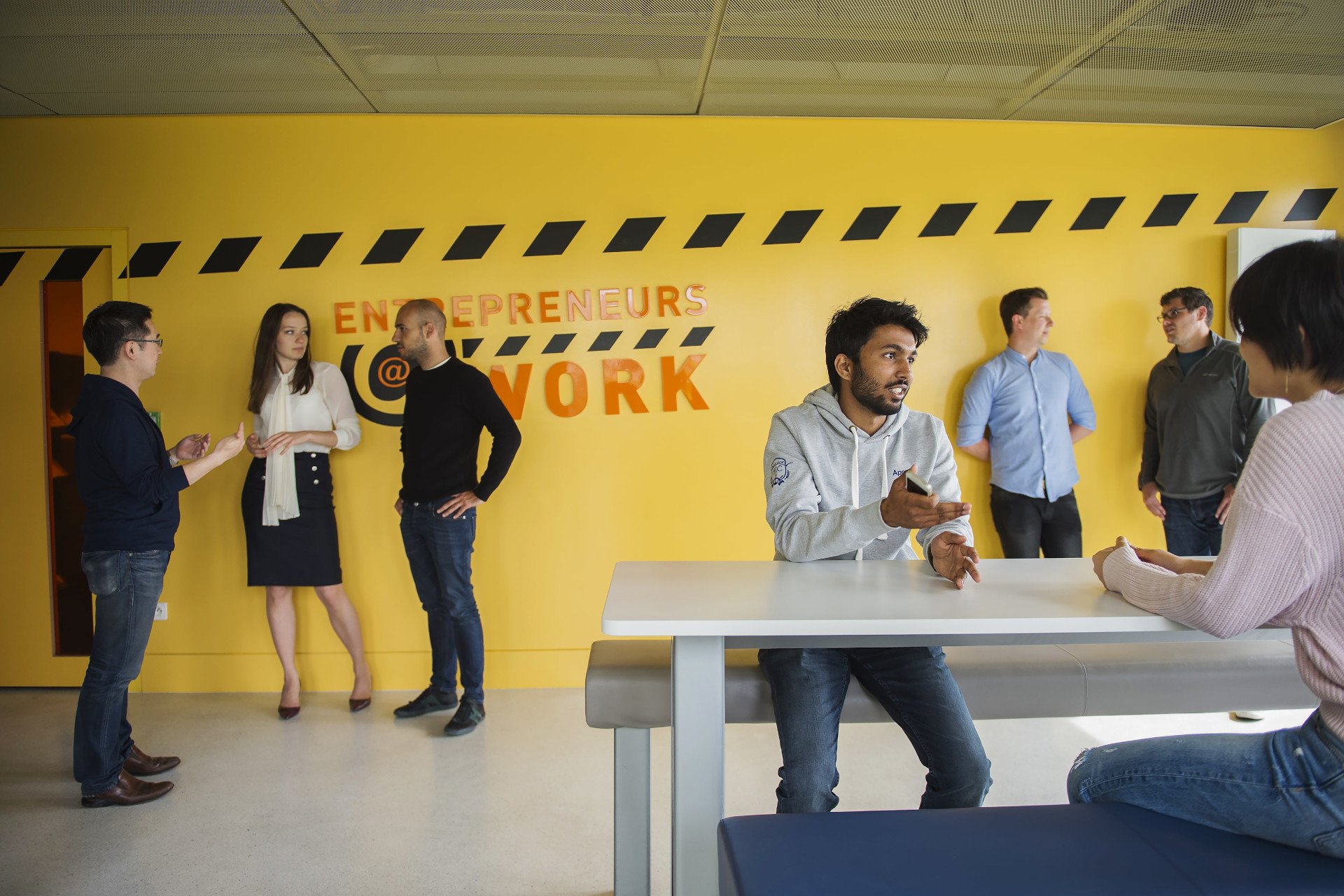 How Do Business Schools Welcome and Include Students with Disabilities? | The Example of HEC Paris
Being ranked as one of the best business schools in the world, HEC Paris in France is committed to highlighting the diversity of its students, including students with disabilities. Thanks to Cécile Marty's insight, disability referent at HEC Paris, we can have a look at all the actions put in place by this business school all along the academic careers of students and faculty staff. These actions aim at meeting the identified needs of students with disabilities and at the same time at training tomorrow's leaders to favor diversity and inclusion in our society.
HEC Paris is a prestigious and world famous business school. Can you tell us about its politics towards students with disabilities?
The Disability Program for Learners for students with disabilities was officially launched in 2019. But a lot of initiatives were already in place on campus which means that we've mostly worked in coherence with students, candidates and graduates with disabilities concerning our actions.
Therefore, we decided to characterize this program according to students with disabilities' classic academic careers, regardless of the chosen curriculum: before, during and after studying at our business school. (You can find more details on the Disability Program for Learners.)
Simultaneously, this issue being connected to medical secrecy, we've undertaken a necessary GDPR compliance (General Data Protection Regulation) launching an external communication campaign, a dedicated and intern web page and an Intranet page. 
The strong point of our actions focuses on raising disability awareness in our campus community. In order to succeed, we work closely with the disability referent dedicated to HEC Paris' faculty staff and the student association on disability. We decided to concentrate on microawareness among our administrative body which deals with students, whether it concerns our admissions or academic affairs offices. The implicit idea is to enable students or candidates to feel comfortable enough to open a dialogue with the faculty member of their choosing. This whole network enables me, with the students' consent, to start a constructive dialogue on the necessary pedagogical or extracurricular on-campus accommodations. Our medical center also plays a huge part in our program thanks to our doctors and nurses. They do a great job in conveying downward information to students in a difficult situation and upward information to the disability referents in order to make the adequate support easier.
More wide-ranging awareness actions also took place and will continue to do so in a near future in order to alert our students, tomorrow's managers, on disability and inclusion. The goal is to provide them with the keys of comprehension and integration regarding disability.
Let's say I have a disability, what would my course look like before and after my admission at HEC Paris?
The dedicated web page on our disability program enables any potential candidate to find practical information on the type of support we provide plus a phone number or an email address to start a personal and confidential dialogue with us. This way, we regularly receive candidates to talk about their application and lift the psychological barriers regarding their disability. We also decided not to ask questions on the potential situations of disabilities on our application platforms. Besides, information on disability profiles gathered by our BCE (Banque Commune d'Épreuves) remains confidential. Every candidate can have an open dialogue about the different disability profiles either on the platforms open to students on which we published practical and operational information or via the intermediary of our admissions offices. 
Would I benefit from any personalized support according to my disability profile?
We cannot speak in terms of personalized support. However, we provide each student with disabilities with the opportunity to confidentially and individually meet with a disability referent at the beginning of the academic year. This first meeting permits to establish a constructive dialogue. Different measures can be implemented (more time for exams, adapted pedagogical documents, a sign language interpreter, scholarships…) and new appointments can take place during the year depending on everybody's needs and wishes. Throughout the year, we receive propositions regarding disabilities from our partners. All these propositions are systematically communicated to the students who declare to have a disability.
HEC Paris has an international branch. Is the course for students with disabilities the same wherever they study?
Indeed, HEC Paris has a branch in Doha, Qatar. The disability program also applies to students with disabilities who attend there. We can provide remote support.
What barriers do you encounter regarding disability on campus?
Whatever the context may be, it's still difficult to talk about disability. We encounter the usual barriers. I still hear (although it's less frequent) "But there aren't any students with disabilities on campus." The educational dimension is more important than never and I constantly remind people that only 2% of people with disabilities use wheelchairs and that 80% of the declared disabilities are not visible. We also encounter psychological barriers from potential candidates who fear that their disability will prevent them from being admitted to our business school. I keep reminding them that discrimination towards people with disabilities is punished by law and that all the energy they spend in counterbalancing the difficulties they meet regarding their disability actually represents a major asset for their application.
What's your wish for 2021 and the following years to come?
I wish for this program to grow and lift all barriers. I wish an honest and open dialogue was put in place to make the academic careers of students with disabilities, both at HEC Paris and at all academic institutions, easier. I also wish for disability awareness on campuses to improve so that all students can turn into socially responsible managers and for students with disabilities to be more easily included in the professional world.
_________________________________
About HEC Paris
Specializing in education and research in management sciences, HEC Paris offers a complete and unique range of academic programs for the leaders of tomorrow: the Grande Ecole program, Specialized Masters and MSc, Summer School programs, the MBA, Executive MBA and TRIUM Global Executive MBA programs, the Ph.D. program and a wide range of programs for executives and managers.
Founded in 1881 by the Paris Chamber of Commerce and Industry, HEC Paris has a full-time faculty of 140 professors, 4,500 students and 8,000 managers in executive education programs every year.  
Read our article The Trailblazers of College Accessibility in the United States for more examples  of solutions on including students with disabilities.
Photo credits: © Aurélia Blanc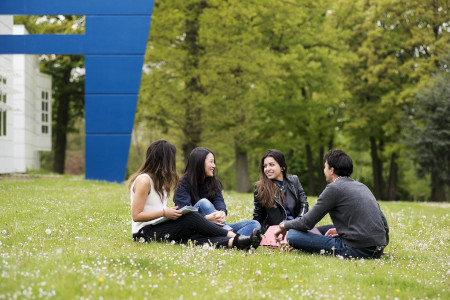 The strong point of our actions focuses on raising disability awareness in our campus community. In order to succeed, we work closely with the disability referent dedicated to HEC Paris' faculty staff and the student association on disability.
Christine Pestel
Communications Manager
stay updated
Get the latest news about accessibility and the Smart City.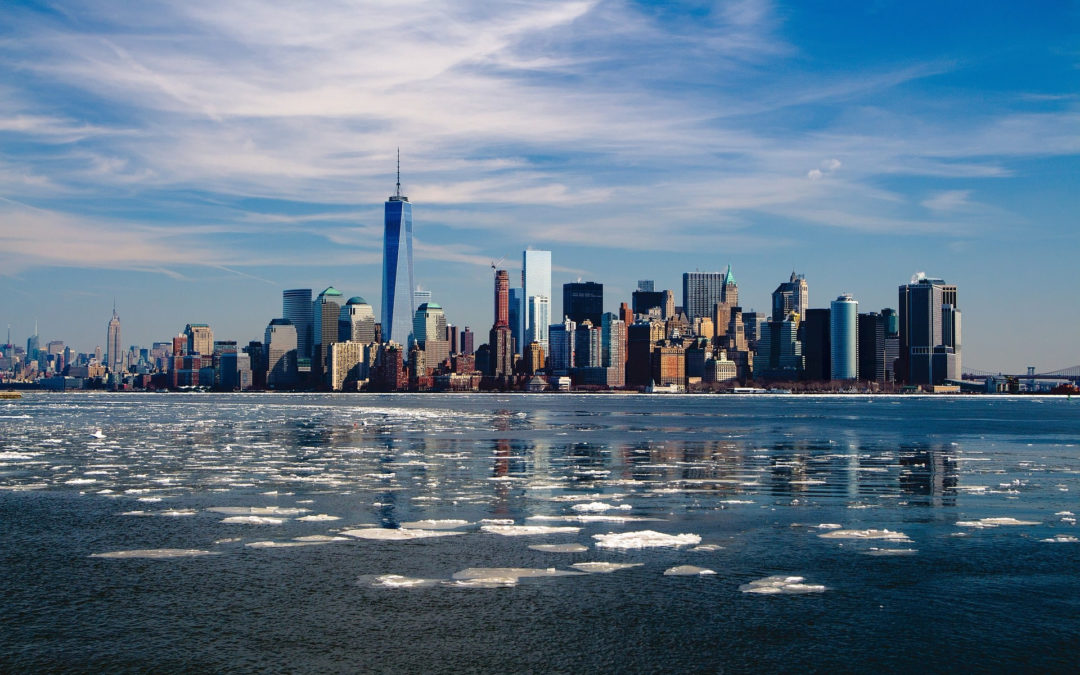 Open data represents an opportunity for cities to reach universal accessibility. It shows the missing links of the mobility chain.
NEVER miss the latest news about the Smart City.
Sign up now for our newsletter.
Unsubscribe in one click. The information collected is confidential and kept safe.
The French leading company
on the accessibility market.
For more than 25 years, we have been developing architectural access solutions for buildings and streets. Everyday, we rethink today's cities to transform them in smart cities accessible to everyone.
By creating solutions ever more tailored to the needs of people with disabilities, we push the limits, constantly improve the urban life and make the cities more enjoyable for the growing majority.