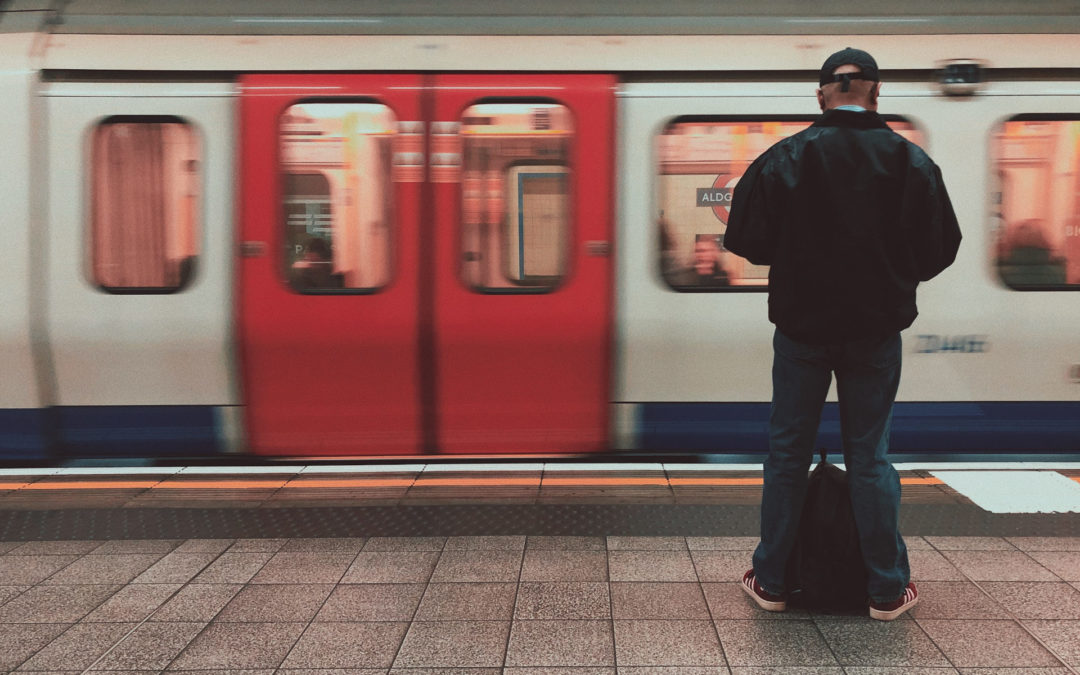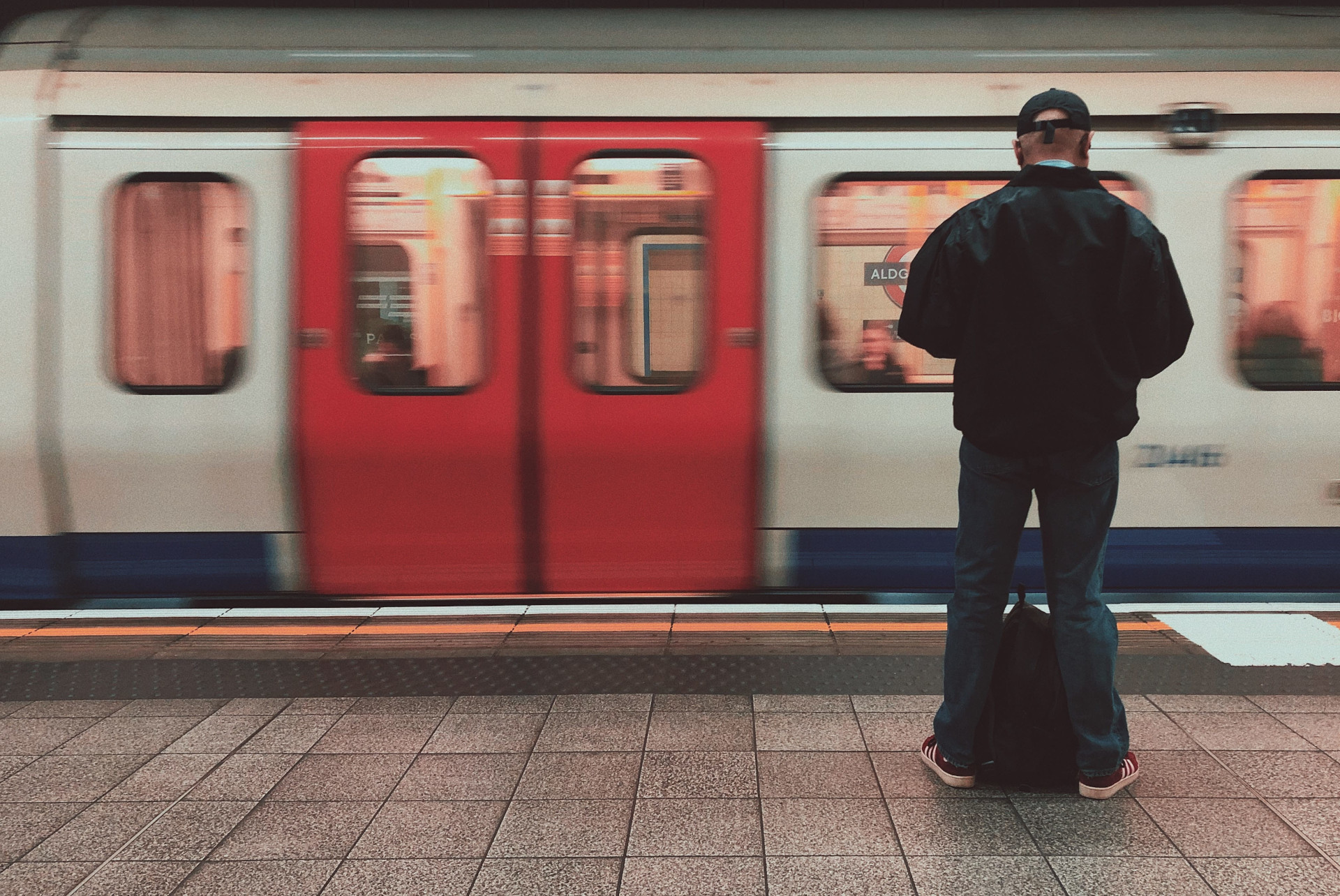 Subway Accessibility: London Goes Above and Beyond for its Users with Disabilities
Having an accessible subway means taking into consideration the difficulties met by several categories of users like the ones with disabilities. We'd previously seen what New York City undertakes to provide proper subway accessibility to its riders, now let's focus on another great example with London!
In terms of subway accessibility, London is committed to best serve people with disabilities making their getting around in the city easier. First opened in 1863, the London underground now has 11 lines, 270 stations deployed on 250 miles and is used daily by around 5 million passengers. Being the 12th busiest subway in the world, the Tube needs to constantly rethink its whole system network comprising lines above and under the ground in order to meet the needs of its users with disabilities. It turns out that 45% of its system is located above ground reaching the outer environs of the capital city. 
Why is London' subway accessibility such a good example for other cities to follow? How can public transportation enhance inclusion? Riders, get ready for a great trip! 
What does subway accessibility entail?
Mobility represents one of the most challenging issues concerning people with disabilities. A seamless mobility chain is key to ensure they can remain autonomous in their trips whether they're visiting a museum, browsing at shopping malls or using the subway. Every step of the way, all the links have to be connected for them to go from one place to another, no matter how many links in between.
Although the subway may be the fastest and easiest way for anybody to reach their destination, it can be difficult to apprehend for people with disabilities being such a crowded and congested place. Especially when it's not thought to welcome users with disabilities in the first place. What does it mean to use the subway for people with disabilities? Where can accessibility take place? Let's take a look at 6 major stages:
1. Preparing the trip: the most important step for people with disabilities. It's best they look into the route to take online or via an app. Checking beforehand which stations are accessible and real-time information about traffic and the functioning of escalators and lifts enables them to have a smooth trip. 
2. Finding the station entrance: it can be quite difficult for blind or visually impaired people. They need to have an adequate signage system to find the exact location of the station:
⊗ Audio beacons like NAVIGUEO+ HIFI that can be activated on demand thanks to a remote control or a smartphone with the MyMoveo app (available on both iOS and Android),
⊗ Visual contrast signage,
⊗ Tactile guide paths,
⊗ Secured stairs: handrails and contrasting non-slip stairs.
3. Buying a ticket: it'd be easier for people with disabilities to do it online but some may need to buy a ticket directly at the station either with the help of a staff member or using the ticket machine by themselves. Solutions exist for both options:
⊗ Lowered counter for wheelchair users,
⊗ Staff members trained to deal with users with disabilities,
⊗ Embossed buttons or Braille on the ticket machine,
⊗ Simplified presentation or information with the use of pictograms.
4. Going through the turnstiles: it can be stressful for users with disabilities especially when they lack time to cross and other users behind them are impatient. But subway network operators can implement easy solutions to help them:
⊗ Dedicated airlock for wheelchair users and parents with strollers,
⊗ Lowered counter when validating the ticket,
⊗ Contactless validation,
⊗ Visual contrast and pictograms to differentiate between the entry and exit turnstiles,
⊗ Presence detector to avoid any fast closing mechanisms.
5. Finding the platform: some stations are huge hubs with many connections so it can be difficult for users with disabilities to find their bearings. A signage system providing audio and visual information as mentioned above is necessary. But using a navigation app such as Evelity within the subway can relieve stress and be very helpful. This app guides users step by step inside complex environments and fits any profile and disability to best serve them. The New York City subway even chose Evelity to be tested in real conditions!
6. Getting off at the right station: visual and audio announcements at every station enable users with disabilities to always know where they are and get ready when they need to get off.
As we can see, throughout all of these steps, removing accessibility barriers is essential to enhance people with disabilities' mobility in the subway. There are solutions so that they can use public transit by themselves thus remaining autonomous.
How subway accessibility in London is helping users with disabilities
Hosting the 2012 Olympic Games, London undertook a lot of construction and public works to be more accessible for tourists and athletes with disabilities. This of course also impacted public transport which had to renew itself in order to best serve the needs of people with disabilities. The Tube shows how groundbreaking its system is by always putting accessibility at the centre of its concerns. Let's take a look at other complementary solutions the Tube implements for the mobility of all.
Preparing the trip
The network operator Transport for London (TfL) has set up a page dedicated to accessibility providing useful information to people with disabilities.Thanks to a journey planner and the accessibility and travel options, users with disabilities can plan their trip according to their needs and preferences: the means of transportation, using stairs or escalators, doing a lot of walking or not, managing the step or gap to get on a train… 
Moreover, accessibility maps and guides are available online and can even be downloaded to best help people with disabilities getting around and enjoying public transport. Visually impaired users can thus have a colored large print map of the whole subway network and people with reduced mobility can have a map that details which stations are equipped with escalators, lifts and ramps. Even people with Autism Spectrum Disorders (ASD), for whom being underground and in a pitch black environment can be stressful, can get a map that locates enclosed tunnels. 
Regardless of their disabilities, users have everything they need to prepare their trip beforehand.
Accessing the station
As we saw, elevators and lifts are crucial for people with reduced mobility and wheelchair users. Installing lifts is considered to be step-free access, along with ramps and level surfaces platforms. Having step-free stations enable users not to have to use escalators or stairs. Around 100 stations are equipped with lifts and are therefore step-free access.
Even though the London subway system was opened more than 150 years ago, its infrastructure enabled it to equip stations with approximately 426 escalators and 184 lifts. An increasing number due to investment made over the years to make the subway more accessible and wheelchair-friendly. Despite its cost, the transport network benefits from equipping stations with such solutions seeing that it later attracts and retains more customers: customers with disabilities who can enjoy the subway and therefore the city of London.
To ensure users with a visual impairment have a good experience, most stations have tactile guide paths, markings on platform edges for safety, visual contrast color and audio announcements so that they can easily find their bearings. Users with a hearing impairment benefit from visual announcements and information.
Buying a ticket
In 2003, TfL developed a contactless system for tickets called Oyster, being the first public transit network in the world to implement it. Such contactless payment turns out to be the perfect solution for people with disabilities: no need to use a vending machine or to ask a staff member for help. This means people with a visual impairment and people with reduced mobility don't have to struggle anymore to find or to reach the vending machine. With Oyster, they can easily top up their Oyster card from the comfort of their home or they can even do it directly on their smartphones.
Getting on and off the train
Providing safety to all users is key for any subway network operators. In 1968, the Tube coined the "Mind the gap" warning phrase that can be seen on signalized platform edges. It is now very common since other subway network systems from cities all over the world use a similar phrase to warn users of the gap between the platform and the door train. In the United States, you can see a "Watch the gap" sign.
In order to provide more accessible trains, as part of its step-free access, TfL committed to setting up ramps operated by staff members at some stations. Although gaps between platforms and trains can be found at most stations, work is underway to increase the number of step-free access stations. TfL designed a map locating every step-free access on its entire network so that users can know where they can safely and without any difficulties board the train.
Finding a seat can be difficult for users with disabilities, the elderly or pregnant women. Being wheelchair-friendly, most Tube trains have at least 2 accessible seats dedicated to wheelchair users per carriage. Besides, London residents with disabilities can apply for a "Please offer me a seat" badge so that other users can be aware of their need to be seated. It's quite convenient for people whose disabilities aren't visible and it enables them not to have to ask and justify themselves.
Getting everybody involved towards subway accessibility
In order to best meet the needs of their customers with disabilities, TfL has focused on having more staff at stations that can advise or help users when necessary. But what matters is having a trained staff to deal with people with disabilities. All staff members receive a Disability Equality Training upon arriving and are thus aware of the issues met by users with disabilities. They can for example help people with hidden disabilities who wear a sunflower badge. This enables people to discreetly ask for help just by wearing this sign. Providing a reliable assistance service to users with disabilities is a perfect way to retain customers. 
If the Tube can be such an efficient and accessible subway, it's thanks to disability experts from Independent Disability Advisory Group (IDAG). Its members use all of their expertise regarding disability to make public transport more inclusive and accessible to all. For more information on their work, you can check their 2019 report on London's public transit accessibility. Working closely with disability experts and making the most of their knowledge is what enables TfL and the Tube to be groundbreaking regarding subway accessibility. That's how they have been able to find permanent solutions to people with disabilities' mobility and to renew their system.
As we can see, London proves to be the perfect example of what subway accessibility should be like. The Tube has found solutions that enable users with disabilities to remain autonomous and to enjoy the city by rethinking its system to improve it. 
Further information on public transport accessibility:
Obstacles in Public Transport: What Solutions for People with Physical Disabilities?
Making Public Transport Information Accessible to Disabled People
MBTA: a Global Model of Accessible Public Transportation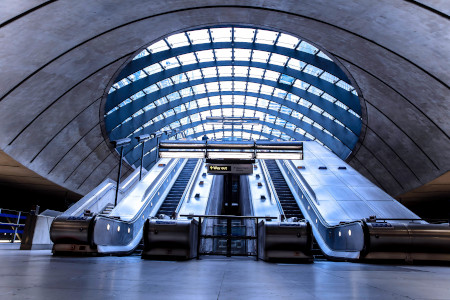 Even though the London subway system was opened more than 150 years ago, its infrastructure enabled it to equip stations with approximately 426 escalators and 184 lifts.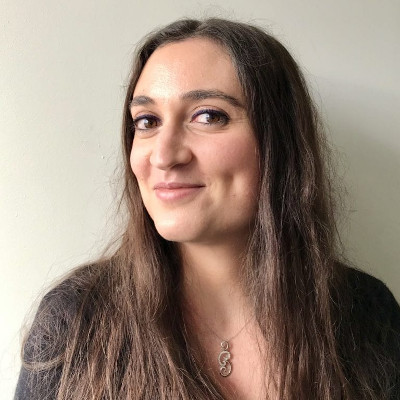 Carole Martinez
Content Manager
stay updated
Get the latest news about accessibility and the Smart City.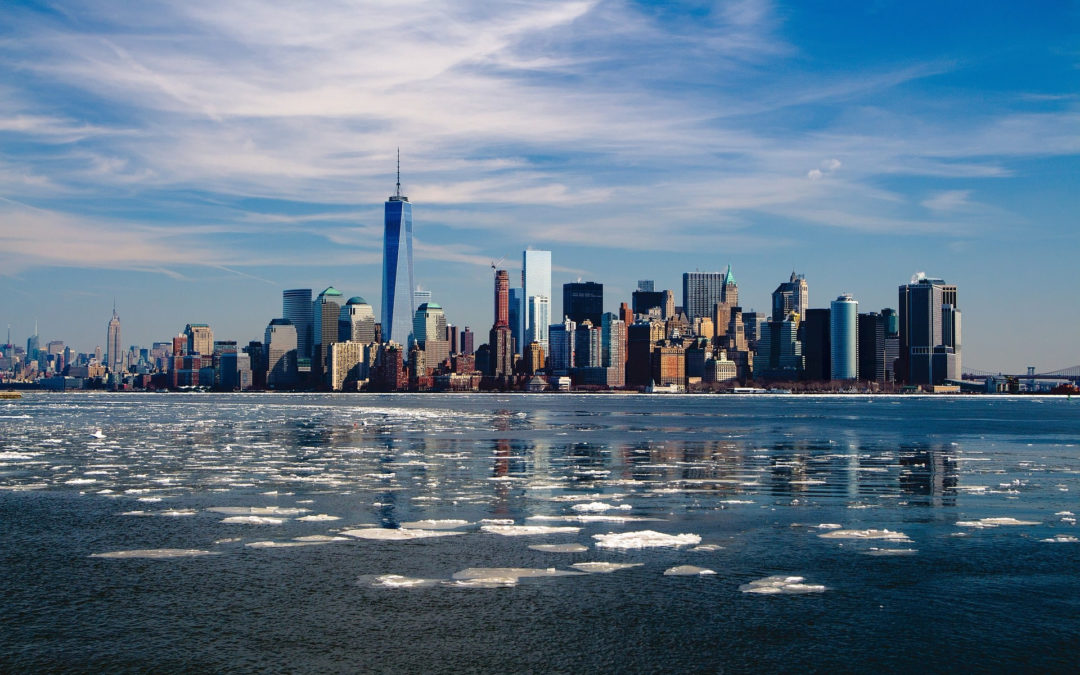 Open data represents an opportunity for cities to reach universal accessibility. It shows the missing links of the mobility chain.
NEVER miss the latest news about the Smart City.
Sign up now for our newsletter.
Unsubscribe in one click. The information collected is confidential and kept safe.
The French leading company
on the accessibility market.
For more than 25 years, we have been developing architectural access solutions for buildings and streets. Everyday, we rethink today's cities to transform them in smart cities accessible to everyone.
By creating solutions ever more tailored to the needs of people with disabilities, we push the limits, constantly improve the urban life and make the cities more enjoyable for the growing majority.