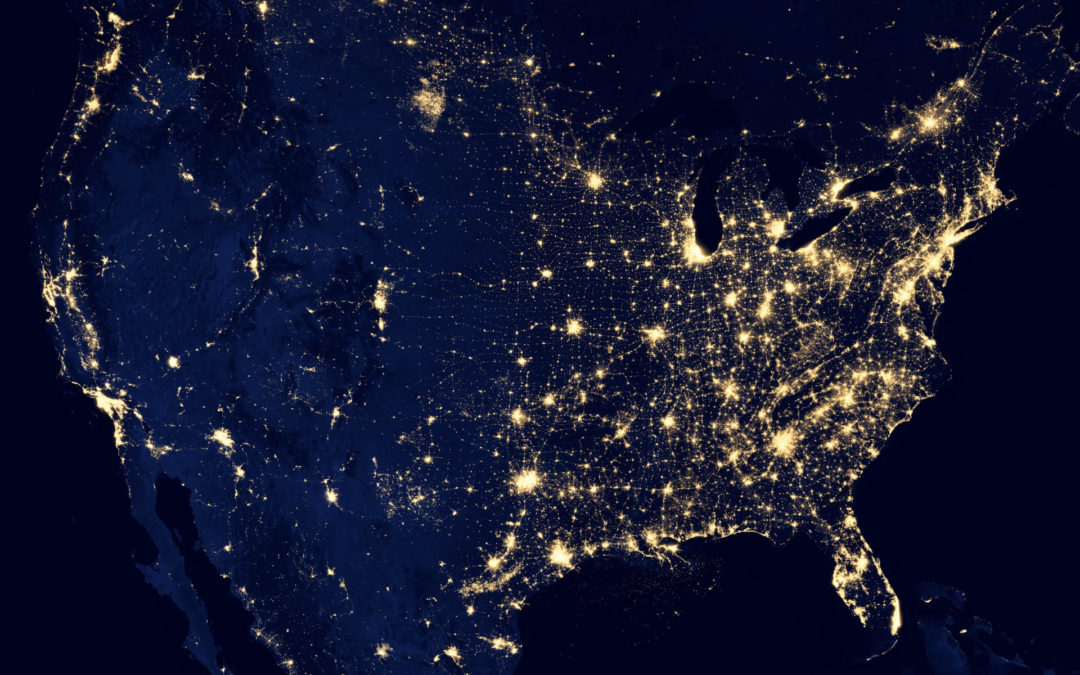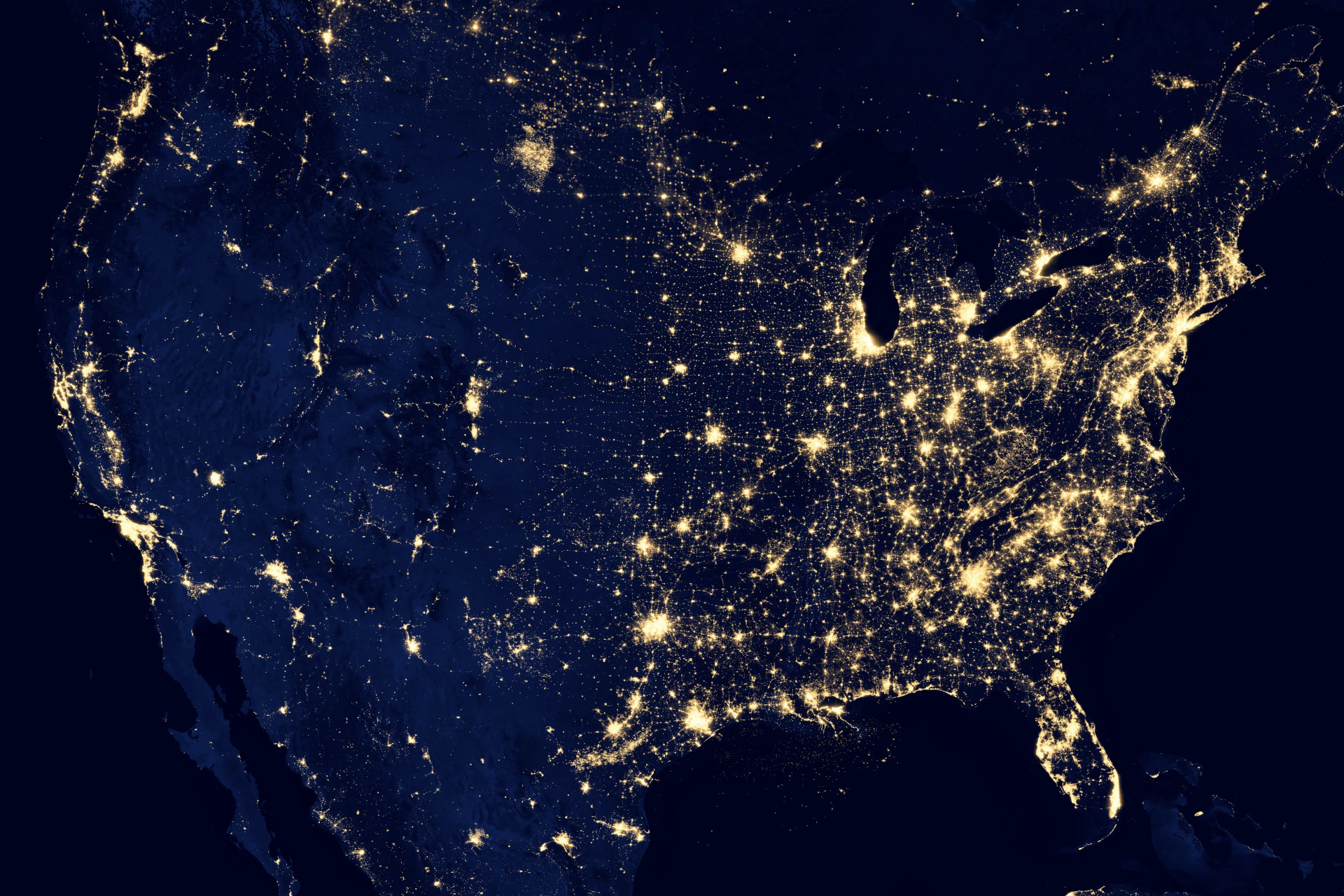 Accessibility Data Collection: a Huge Challenge for Cities and Transit Networks
It has been around ten years since we massively adopted the use of GPS on our smartphones. But while this tool is extremely helpful for car journeys, it is much less efficient to calculate routes for pedestrians, and even less for wheelchair users. 
Navigating urban spaces with different abilities requires having access to specific, standardized, and comprehensive data about pedestrian pathways. However, this data is often unavailable. And when it does exist, it is partial and lacks consistency between territories. Are there curb ramps? How steep is the slope? Are there accessible pedestrian signals?
Numerous projects around the world aim to collect and harmonize data on pedestrian routes and in particular accessible routes. Let us look at the main initiatives that will make it possible to create more inclusive maps, GPS navigators and journey planners for all in the future!
Why data collection is so important to enhance mobility for people with disabilities?
Data collection has long been prioritized for streets and cars. Facilitating the mobility of pedestrians, especially pedestrians with a disability, requires collecting data on sidewalks, pedestrian crossings, and public transit networks.
People with disabilities need an accessible and seamless mobility chain to navigate independently. They need some specific features according to their mobility profile. Wheelchair users require wide pathways, lowered curb, and ramps or elevators to overcome grade breaks. Wholes or steps become intractable obstacles that ruin any attempt to move. 
Pedestrians who are blind or have low vision need a breadcrumb trail to keep their direction, tactile warning indicators before hazards, auditory bearings, and accessible pedestrian signals. 
People with an intellectual disability need safe and reassuring spaces, easy-to-read signage, pictograms, and colored markers. 
If one of the links in the mobility chain is broken, getting around becomes impossible. 
Today, navigation and routing applications do not take this data into account for the simple reason that it is insufficiently available. Therefore, data collection and harmonization are a major issue. How to describe accessible routes? What data to identify? How to avoid local variations? How to categorize it? How to make it available? 
Another challenge is to define mobility profiles. Manual wheelchair users do not have exactly the same needs as power wheelchair users. People with low vision do not have the same needs as blind people. Every kind of disability has its specifications, and every person their preferences.
OpenStreetMap and accessibility data
OpenStreetMap is a worldwide initiative to create and provide free geographic data, such as street maps, to anyone. Data is collected and recorded by volunteers all over the globe and can be used freely by service providers. Every citizen has the power and the tools to create a high-quality feature-rich map of their country, their states, their communities, and their neighborhoods.
However, most maps do not contain relevant accessibility information. Tags and keys are missing. OpenStreetMap aims to be the best world map for disabled users – by keeping track of important tags like wheelchair accessibility with Wheelmap, and by creating accessible versions of the map. It is important that OpenStreetMap's data is open in full because it makes these things possible – to process a world map into a guidance app for the blind, or a map of only wheelchair-accessible places. 
The OpenStreetMap Wiki page about disabilities shares advice and good practice to create accessible maps. It gives tagging principles for disabilities. 
For blind or visually impaired people, mapping should include following information:
⊗  Tactile paving,
⊗  Accessible pedestrian signals (APS) with sound or vibrating indications,
⊗  Pedestrian crossings with islands,
⊗  Public transportation stops with platforms,
⊗  Audio signage,
⊗  Elevators with or without braille writing or embossed printed letters,
⊗  Handrails with braille writing or embossed printed letters,
⊗  Tactile maps,
⊗  Meeting locations of organizations of the blind and visually impaired,
⊗  Shops for optical glasses, eye doctors and hospital departments for eye diseases,
⊗  POIs that offer special products for the blind,
⊗  POIs that offer special accommodations for the blind like cinemas with audio description, museums with audio guides, restaurants with audio or braille menus, etc.
Keep in mind that accuracy is essential. If you indicate a public facility, precisely indicate the entrance and not the middle of the building.
For wheelchair users, people with reduced mobility or walking impairments or pushing strollers, mapping should include:
⊗  Access ramps,
⊗  Steepness of slopes and superelevation, 
⊗  Accessible restrooms, 
⊗  Handrails,
⊗  Elevators,
⊗  Accessible shops and businesses,
⊗  Accessible transit stations,
⊗  Accessible parking spaces,
⊗  Accessible accommodations: extra-wide cash desks, lowered counters, special shopping carts, fitting rooms, etc.,
⊗  Location of play equipment for disabled children, etc.
Keep in mind that wheelchair users have different abilities to go long distances and up slopes whether they use a manual or a power wheelchair. Information about distances and steepness of slopes should therefore be very precise. A user should have the possibility to avoid routes above a certain percentage grade.
For people who are deaf or have hearing impairments, mapping should include:
⊗  Induction loops,
⊗  Locations where there is sign language translation or cued speech,
⊗  POIs with special accommodations for deaf people: cinemas where movies are subtitled, theaters with special headphones, sound amplification systems, etc.
Maps designed for deaf people do not exist yet.
OpenSidewalks, a project to share data on the built environment in the US
Since 2015, Dr. Anna Caspi, director of the Taskar Center for Accessible Technology at the University of Washington (UW), and Nick Bolten, a Postdoctoral fellow in the Paul G. Allen School of Computer Science & Engineering, have been working with stakeholders on the OpenSidewalks project to improve the collection, organization and sharing of data on the built environment to promote equity and inclusivity in transportation. The project aims to establish consistent and detailed standards for monitoring data on pedestrian pathways and their connectivity within multimodal transport networks.
Using data collected from sidewalks, ramps, and traffic lights, Caspi and Bolten developed AccessMap, a web application launched in 2017 that provides personalized routes to pedestrians based on their mobility profile. Maps are available for three Washington cities: Seattle, Bellingham, and Mount Vernon, and Expansion is underway for Austin, Texas and San Jose, California.
The data collected as part of the OpenSidewalks project is not only useful for people with disabilities but also for city planners and mobility authorities who are responsible for ensuring fair mobility for all. This pedestrian-centric approach is part of a revolution in designing the city.
Pedestrians have a wide variety of needs and preferences. This is the reason the AccessMap application not only offers the choice of a static profile but also other characteristics specific to each of us. Labeling a path as "wheelchair accessible" would not make sense if we do not consider the variety of abilities among wheelchair users. 
Because pedestrian data has typically been so neglected, the OpenSidewalks project needs to tackle many issues at once: defining data schemes, creating data organization and applications, and proving their utility. 
NeTEx, a European standard for data about public transport networks
The accessibility data collection is indeed a global issue. Now let us look at how it is treated in Europe. 
NeTEx stands for "Network Timetable Exchange." It is a European technical standard (CEN) for exchanging Public Transport Network, schedules, and related data. It covers three topics: the Public Transport Network topology, Scheduled Timetables, and Fare information.
NeTEx schema can be used to exchange Data about the Accessibility of services, stops and vehicles to passengers with disabilities or reduced mobility (passengers traveling with young children, elderly people, or passengers carrying heavy luggage).
The NeTEx public transport network model can be used to describe accessibility of all modes of transport: rail, bus (urban, suburban and regional), metro, ferry, etc. Accessibility data includes physical limitations, facilities, and assistance services. This data is aimed to enrich trip planners and offers the possibility to plan a route compatible with one's abilities. Some member countries of the European Union have mandatory requirements to collect and harmonize accessibility data. 
The data can be classified into four categories:
⊗ Accessibility of sites, e.g., stations and stop places, including buildings and parking areas.
Data include for example elevator dimensions and controls, step heights, handrails, number of steps in a staircase, ramp gradients, etc.
⊗ Accessibility and connections: this set of data considers the fact that people with reduced mobility may need extra time to change services, either because they move more slowly, or because they must take a different path. This information is crucial for journey planners.
⊗ Accessibility of navigation paths: several navigation paths can be associated with the same connection. A navigation path is made of path links recording the characteristics of a path section. This can include elevators, tactile ground surface indicators, stairs, lighting, handrails, etc.
⊗ Accessibility of journeys: this category includes facilities and vehicles. Data related to vehicles are for example wheelchair access equipment such low floor access, on board wheelchair, and even assistance services. 
In this article, we wanted to show you the initiatives in favor of the collection of accessibility data around the world. This is a major issue and that the standardization of data is crucial. But it is also a huge challenge for cities and transport networks to succeed in this collection. This must undoubtedly go through participatory solutions involving all citizens, as the mountain to be climbed is so high.
Want to know more about issues related to the mobility of people with disabilities? Check out these articles:
Removing Traffic Lights vs Pedestrian Safety: a Guide to Inclusive Streets
How Can Multimodal Transit Centers Be Accessible for People with Disabilities?
How to Maintain Pedestrian Accessibility When Carrying Out Street Works?
Published on 29th November, 2021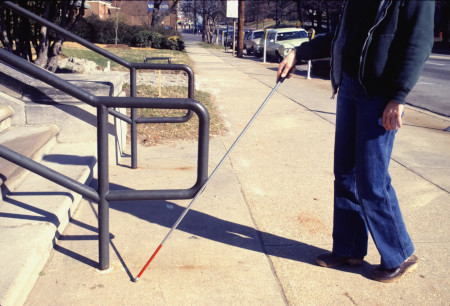 Manual wheelchair users do not have exactly the same needs as power wheelchair users. People with low vision do not have the same needs as blind people. Every kind of disability has its specifications, and every person their preferences.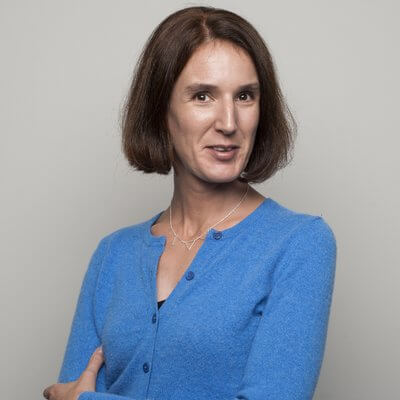 Lise Wagner
Accessibility Expert
stay updated
Get the latest news about accessibility and the Smart City.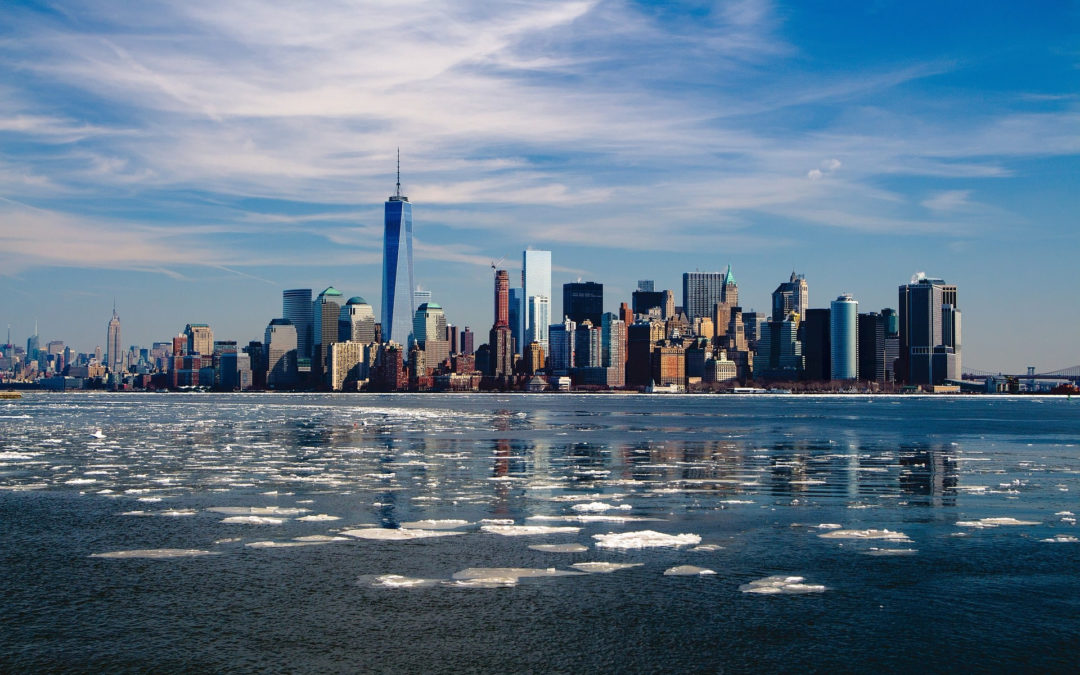 Open data represents an opportunity for cities to reach universal accessibility. It shows the missing links of the mobility chain.
NEVER miss the latest news about the Smart City.
Sign up now for our newsletter.
Unsubscribe in one click. The information collected is confidential and kept safe.
The French leading company
on the accessibility market.
For more than 25 years, we have been developing architectural access solutions for buildings and streets. Everyday, we rethink today's cities to transform them in smart cities accessible to everyone.
By creating solutions ever more tailored to the needs of people with disabilities, we push the limits, constantly improve the urban life and make the cities more enjoyable for the growing majority.