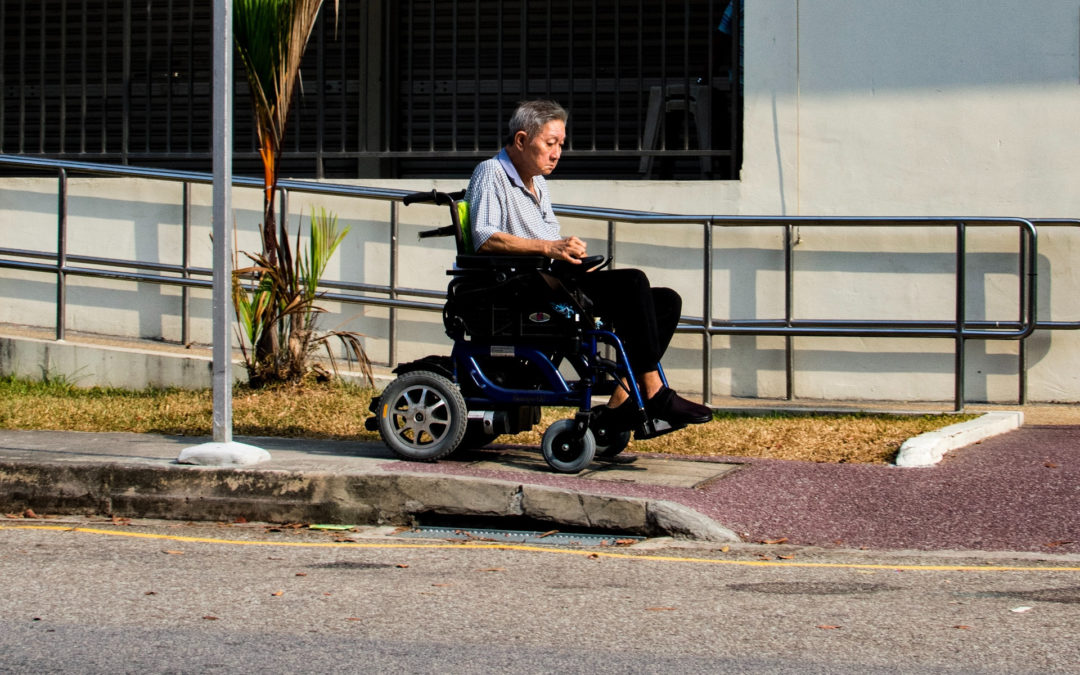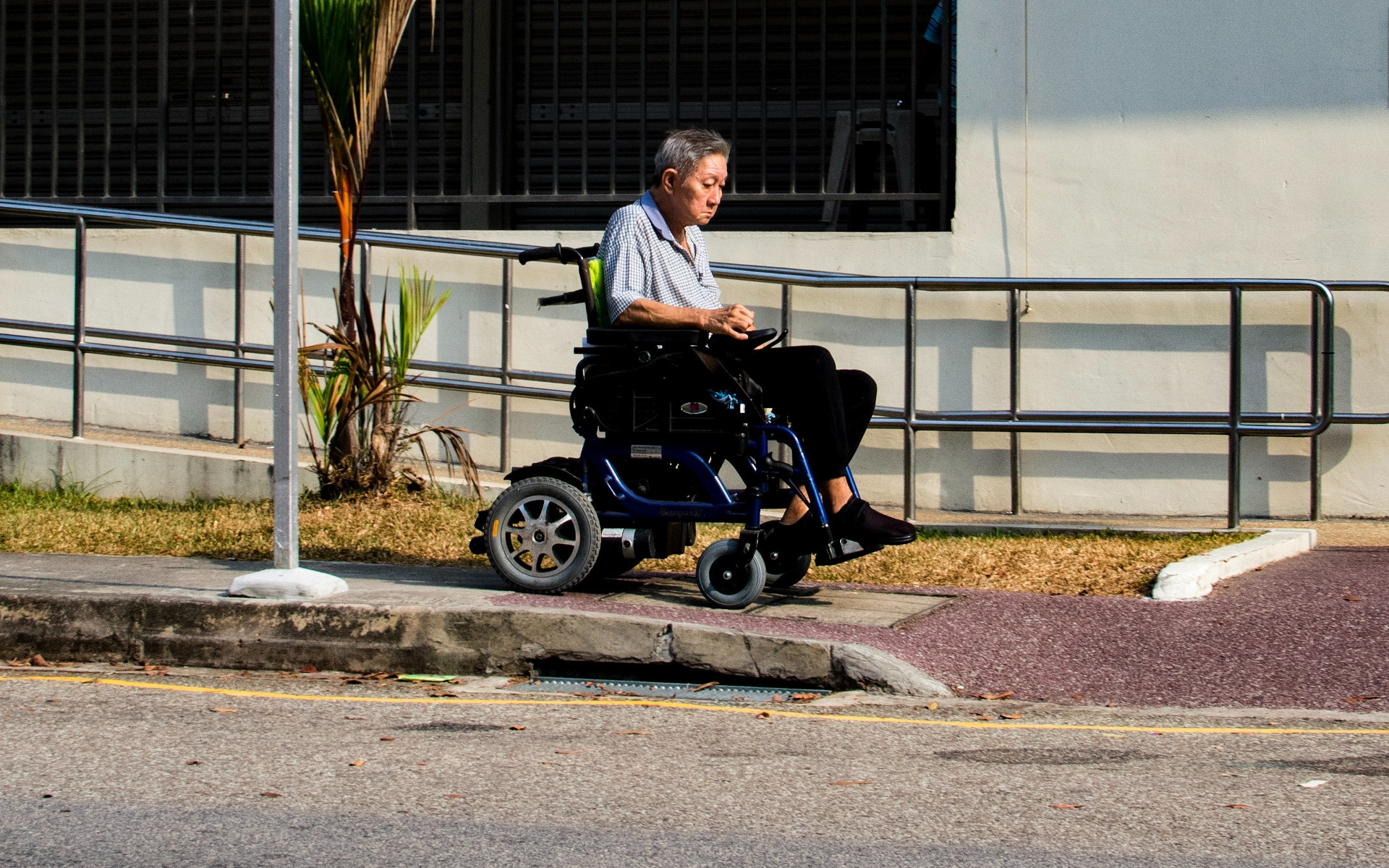 How to Create a Smart City for People with Physical Disabilities?
Why should you focus on creating a smart city for people with physical disabilities? The answer is simple: with a more connected city designed to meet their needs, you can remove accessibility barriers and foster inclusion. A smart city focuses on optimizing its services. It represents the perfect opportunity to put those who usually are more neglected at its center.
The smart city is connected to all its citizens, including those who don't fit in society's norms. Several digital solutions enable people with motor disabilities to better find their way in a city, to use public transportation more efficiently and to fully enjoy their environment.
Let's see what a smart city is exactly and how it can make the lives of people with physical disabilities easier!
What is a smart city?
A smart city can be defined as an intelligent city. It uses information and communication technology (ICT) to improve its operational services. 
A smart city collects data from citizens, devices, buildings and transportation and shares it with the public to be at the service of its citizens. This represents the Internet of things (IoT).
As you can see, a smart city is a connected city: it links the city officials and services and the community so that both parties can interact more easily. Digital solutions guarantee this interaction and efficiency.
By being more connected, cities can improve traffic circulation, become more sustainable and save energy, reduce costs, promote active transport…
Shanghai is the number one smart city in the world. Its public platform "Citizen Cloud" connects its citizens to over 1,000 services. A single point of entry for residents to have access to everything the city has to offer.
How can you design a smart city fit for people with physical disabilities?
A smart city improves the everyday lives of people with physical disabilities. We just need to rethink what it can do for them. Especially in these domains:
Smart mobility
As stated earlier, getting around can be difficult for people with motor impairments. And yet, same as anybody else, they need to go to work, do their shopping, visit their friends… This means they need to use public transport, the city's sidewalks and parking spots. 
That's where smart mobility takes place: it consists of an intelligent transport and mobility network. It provides people with options for different modes of transport like motor vehicles, electric vehicles, autonomous vehicles, public transport, scooters, on-demand ride sharing services with Uber and Lyft…
Let's take a closer look at some solutions for smart mobility that you can implement in your city! They may inspire you.
⊗ MaaS: a platform that lists all existing means of transportation to users. MaaS stands for Mobility as a Service. This solution provides them with the best mobility option according to their needs and traffic with real-time information. 
Different European cities use MaaS to make the getting around of their citizens easier. It has recently arrived in the United States, in the city of Pittsburgh.
⊗ Parquery: a cloud-based smart parking solution that lets drivers know where they can find a parking spot. A perfect way to decongestion traffic as too many drivers end up driving in circles to find a parking space. It provides them with real-time occupancy information. It is also a good solution for finding the parking spaces closest to your destination and reducing the walking time.
Several Swiss cities have implemented it. In the U.S., you can find Parquery in Greenville, South Carolina.
⊗ Streetco: a collaborative pedestrian GPS platform especially conceived for people with reduced mobility. It provides them with optimized routes in order to avoid itineraries where they could encounter obstacles like roadworks. People with physical disabilities can use Streetco to make sure their smart city is accessible to them.
This app can mostly be found in French cities but it has also set foot on American soil in San Francisco. 
⊗ AI for Inclusive Urban Sidewalks Project: a collaboration of G3ict (the Global Initiative for Inclusive ICTs) with Smart Cities for All and TCAT (Taskar Center for Accessible Technology) to provide the OpenSidewalks accessibility open data and the AccessMap personalized routing directions. 
This project is present in cities all over the world. An initiative that removes accessibility barriers for people with physical disabilities making sure they can enjoy their smart city.
Smart buildings
Can we have smart cities without smart buildings? Definitely not. 
Smart buildings aim at improving the comfort of their users while optimizing their management and consumption. Basically, they have the same goal as smart cities. 
They use innovative digital technologies for an user-centered approach. In this case, users with motor impairments. In a smart city, accessible smart buildings are essential for their comfort and wellbeing. 
From their conception, they need to take into account the needs of people with physical disabilities. They should adapt to them and not the other way around.
Phygital can be an interesting concept for smart buildings. It connects the physical world with the digital one to provide users with a unique interactive experience. 
What does it mean for people with physical disabilities? To put it simply, smart buildings need to follow accessibility guidelines and make sure all of their services can be easily accessed and used by people with motor disabilities.
One way of doing this is by implementing an indoor navigation app to guide their users. An app like Evelity, that we at Okeenea created. It has been specially designed for people with disabilities. 
Evelity adapts to every user's profile. For people with physical disabilities, the app provides them with step-free routes. It favors the ones with an elevator or an access ramp to make their getting around easier. 
This wayfinding app currently equips several venues in France: the Maison Victor Hugo museum in Paris, the Luma Foundation in Arles and the Rockefeller Medical University in Lyon. 
A phygital experience can ensure the accessibility of smart buildings. People with physical disabilities use technology to enhance their mobility. This represents the purpose of every smart city: to make sure every citizen has the same quality experience. 
Find out more about phygital:
What Is a Phygital Experience and How Can It Improve the Accessibility of Your Venue?
Why is a smart city essential for people with physical disabilities?
Turning into a smart city represents the perfect opportunity for cities to be more accessible and inclusive. This makes smart cities an essential part of our modern society.
The most common disability in the U.S. is physical impairment. That's why the number of Americans with motor impairments is so high: 39 million people. 
Disability Statistics in the U.S: Looking Beyond Figures for an Accessible and Inclusive Society
People with motor disabilities have difficulties getting around in the city: 
⊗ Damaged sidewalks, 
⊗ Lack of elevators for public transit networks, 
⊗ Inaccessible public venues, 
⊗ Lack of accessible restrooms, 
⊗ PRM parking spots…
Living in a smart city that takes into account the needs of people with physical disabilities can make a difference. Plus it can better address the Americans with Disabilities Act (ADA) to prevent any form of discrimination against them.
It's truly up to the cities to make sure all their citizens can enjoy them. People with physical disabilities shouldn't have to adapt to them.
A smart city designed for people with physical disabilities has many benefits for both the city and its citizens:
| | |
| --- | --- |
| The smart city | People with physical disabilities |
| Collecting data | Controlling their mobility |
| Managing its operations | Gaining more access to the city |
| Meeting the needs of people with motor disabilities | Having more spontaneity in their getting around |
| Reducing its consumption | Using the city's services like everybody  |
| Attracting more residents and tourists | Having real-time information |
| Improving quality of life of all citizens | Knowing what venues are accessible |
| Enhancing inclusion | Locating accessible services (restrooms, PRM parking spots…) |
Put your city on the map by creating a smart city fit for people with physical disabilities. You now have several initiatives and solutions to remove accessibility barriers once and for all.
Want to know more about conceiving barrier-free smart cities? Check out our articles:
Disability as an Innovation Driver for the Smart City 
How Can a Smart City Make Life Easier for People with Disabilities?
Creating an Accessible and Barrier-Free Society Through Inclusive Design: a Constant Renewal
Published on July 29th, 2022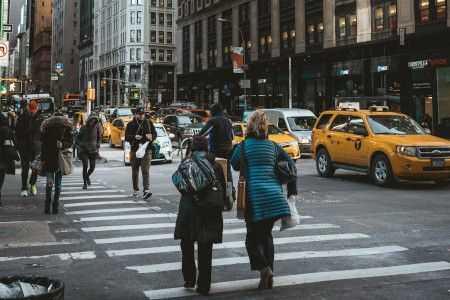 Living in a smart city that takes into account the needs of people with physical disabilities can make a difference. (…) It's truly up to the cities to make sure all their citizens can enjoy them.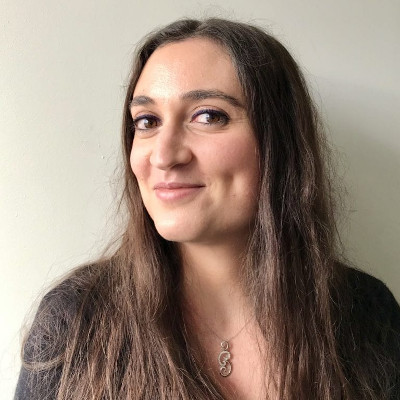 Carole Martinez
Content Manager
stay updated
Get the latest news about accessibility and the Smart City.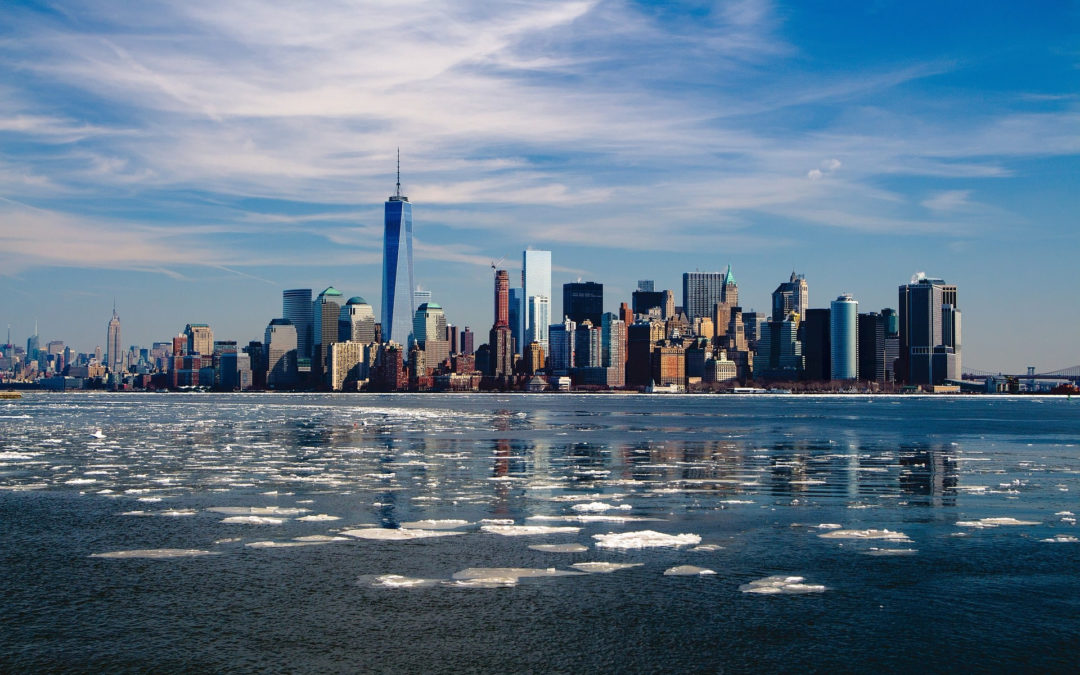 Open data represents an opportunity for cities to reach universal accessibility. It shows the missing links of the mobility chain.
NEVER miss the latest news about the Smart City.
Sign up now for our newsletter.
Unsubscribe in one click. The information collected is confidential and kept safe.
The French leading company
on the accessibility market.
For more than 25 years, we have been developing architectural access solutions for buildings and streets. Everyday, we rethink today's cities to transform them in smart cities accessible to everyone.
By creating solutions ever more tailored to the needs of people with disabilities, we push the limits, constantly improve the urban life and make the cities more enjoyable for the growing majority.