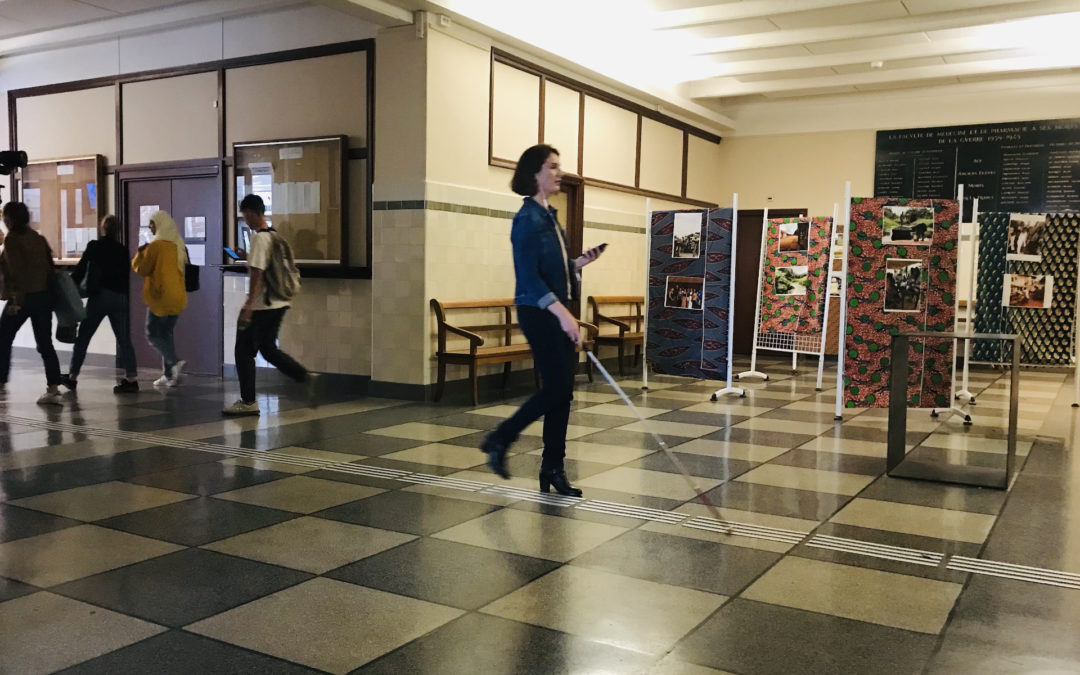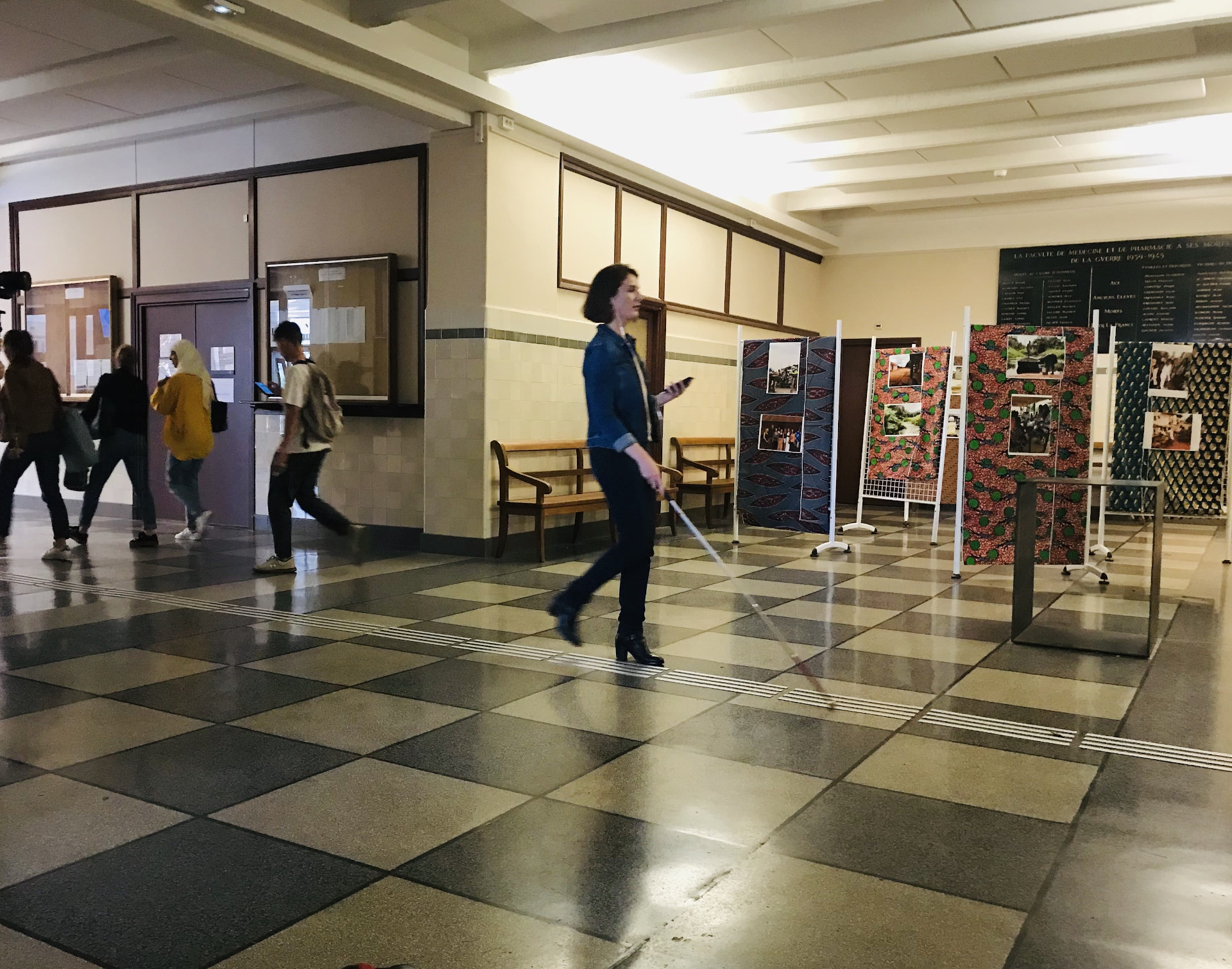 What Is a Phygital Experience and How Can It Improve the Accessibility of Your Venue?
Have you ever come across the term "phygital experience"? It consists in building a bridge between the digital world and the physical world to offer users a unique interactive experience. 
Seeing that the digital world takes more and more space in our lives, you'll soon be more familiar with phygital experiences. They can take place in all aspects of our everyday lives to make them easier: shopping malls, museums, intersections…
But there's a category of people for whom phygital experiences aren't just "regular" experiences. Indeed, for people with disabilities, they represent accessibility improvement. Phygital experiences actually combine the best of both worlds to remove accessibility barriers and foster inclusion. 
Let's see what shapes phygital experiences can take to improve accessibility!
What is the meaning of phygital experience?
First, we need to understand what the concept of phygital is exactly. The word blends "physical" and "digital" to demonstrate how phygital combines both worlds. 
Phygital uses technology to connect the digital world with the physical world. The goal is to provide users with a unique and interactive experience. 
To put it simply, technology is a means at the service of users. It is anchored in the physical world to provide them with a little extra via digital solutions. 
Phygital is like a bridge interlinking both worlds for the benefit of users.
Example of a phygital experience
A perfect example of a phygital experience is the game "Pokémon GO". Maybe you've chased Pokémons yourself or you've seen people looking ridiculous in catching 'em all but having a lot of fun. 
The game, launched in 2016, used augmented and virtual reality and also geolocation so that users could catch Pokémons nearby with their smartphones. 
People just needed their smartphone's camera and their GPS to chase Pokémons and increase their collection. Pokémons were at grabs near their place of work, bus stop, the streets…, everywhere around them.
This game created a whole new social and phygital experience. Users could be easily recognized as they were alone with their smartphones. But it didn't prevent them from sharing tips between them about where to find the little monsters they all loved. 
They could all meet in the real world and not just behind a screen from the comfort of their home. Thus creating an interactive phygital experience.
What does a phygital experience entail for people with disabilities?
Through phygital experiences, accessibility and inclusion can go further. 
As you may already know, the Americans with Disabilities Act (ADA) aims at preventing any form of discrimination against people with disabilities. It lists a series of requirements for all places of our everyday lives to be accessible to them: public venues, crossings with accessible pedestrian signals, places of work for employees with disabilities, public transportation, housing… 
But there may be limitations at what's possible to achieve in terms of physical accessibility in complex infrastructures. Especially the ones that were built in the previous century. It may not be possible to refurbish a very old infrastructure as it would be too costly.
That's the case of the New York City subway. It first operated in 1904. At that time, accessibility wasn't considered when it was designed. Today, users with disabilities bear the consequences of such a lack of accessibility.
The Big Apple's rapid transit is committed to improving accessibility. The MTA has even turned towards innovation to achieve this goal.
How Innovation Promises to Revolutionize Accessibility in the New York City Subway
In addition to planning the installation of physical accessibility equipment like elevators or access ramps, the MTA is currently testing the indoor navigation app Evelity for users with disabilities at the Jay St-MetroTech station. 
This app has especially been conceived to meet the needs of people with disabilities. It adapts to every user's profile. 
This means that for wheelchair users, Evelity provides step-free routes. For blind and visually impaired people, the app provides step by step instructions thanks to their screen reader. 
In this situation, users with disabilities benefit from a phygital experience when using the subway. An experience tailored to their needs and capabilities. They have the best of both worlds in terms of accessibility.
Indeed, users with disabilities improve their mobility and still remain autonomous.
A phygital experience like this one enables them to have a more complete access to public transit. Especially in cases when technical or topographic barriers prevent it to be accessible to all through physical equipment. 
What are the benefits of implementing a phygital experience at your venue?
There are many benefits in creating an interactive phygital experience for people with disabilities:
⊗ Going further than the requirements of the ADA to be fully accessible.
⊗ Putting technology at the service of users with disabilities. It's just a means to an end.
⊗ Having access to services. For example, the app Evelity provides geolocated cultural content in a museum in addition to navigation instructions.
⊗ Focusing on use and not just accessibility requirements and regulations. The goal is to be in the user's shoes to understand their needs. But also how they walk around in a venue and how they use the equipment and services.
⊗ Giving users with disabilities back their rightful place in our society. People with disabilities are all around us. Plus, this doesn't just concern the 61 million Americans with disabilities but all of us. It's an opportunity to foster inclusion.
Check out a unique perspective on inclusion with this interview of Gabrielle Halpern, Doctor of philosophy:
Should We Say "Hybridization" or "Inclusion" Regarding People with Disabilities?
In what situations can a phygital experience enhance accessibility and inclusion?
Just like the ADA is enacted for all areas of our lives, phygital experiences can take place in each and one of them as well.
Pedestrians with disabilities
Let's start with getting around in the city. When you're blind or visually impaired, how can you know you're in the right direction? 
Tokyo in Japan has responded to this question using tenji blocks. 
This consists of yellow tactile guide paths with a QR code. This tactile paving signage helps blind and visually impaired people get around at crossings, inside subway stations and in front of public venues. 
Round bumps indicate a traffic light, a train station entrance or the end of a platform and their parallel lines help them find their way.
The color yellow is important as it enlightens a visual contrast and thus can be better perceived by the visually impaired. 
Since the 1960s, blind and visually impaired people in Japan have been using this system. But it has been updated to help them find their bearings more easily: an app that scans QR codes set on tenji blocks was created.
Thanks to the shikAI app, people with vision disabilities can know where tenji blocks lead to and the remaining traveling distance.
Once again, it's the combination of physical equipment and a digital solution that improves the accessibility of a city.
Users with disabilities
We've mentioned earlier Evelity for the New York City subway and its riders with disabilities. 
But such indoor navigation apps can be used at all types of complex public venues: shopping malls, hospitals, smart buildings, city halls, colleges and universities…
Whether with old or new buildings, using technology to alleviate accessibility barriers can make a difference for people with disabilities. 
Phygital experiences provide them with the same opportunities as anybody else. They can go anywhere and have access to all services. There's no limitation any longer. And all doors are and remain open.
Visitors with disabilities
Museums have always been dedicated to bringing culture to all, including people with disabilities. They've installed access ramps and lowered works of art for wheelchair visitors. They've provided tactile models so that blind and visually impaired people could touch them…
All these actions make art accessible. But museums have also turned to new technologies like augmented reality and virtual reality to both be accessible and provide their visitors with a unique interactive phygital experience.
For example, the Salle des Verres at the Louvre museum in Paris has chosen Tactile Studio, a French inclusive design agency promoting arts and culture for all, to create a phygital experience for their visitors.
It consists of a model of one of Henry II's palaces capturing all the rooms and their furniture. It's also equipped with a "sensitive" console for visitors to interact with the different rooms thanks to an interactive lighting system.
With this "sensitive" console, visitors can know more about the rooms of the palace and their history. They can also locate themselves in the palace.
This console acts as a mediation station: it has informative texts and pictograms for each room with infrared sensors. Visitors just have to pass their hand over the sensors to light up the rooms.
But there's more: a sensory station with tactile and sonic exploration. The tactile orientation map for visitors enables them to find their location and the location of the artwork as it was during Henry II's reign. 
Blind and visually impaired visitors can touch a model of a warrior's helmet and immerse themselves in this artwork. They also have Braille texts with additional information.
All of this enables visitors with disabilities to immerse themselves in the France of Henry II and to interact with artworks. 
How to Make Museums More Accessible for People with Disabilities?
Another museum has also chosen a phygital experience for their visitors with disabilities: the Maison Victor Hugo in Paris, dedicated to the famous French writer.
Once again, we have Evelity, the indoor navigation app. But here, it does more than just guide visitors with disabilities from exhibitions to exhibitions. It also provides them with geolocated mediation content. 
Evelity also works as a guide providing visitors with explanations on the works they meet during their course.
A unique experience in order to better discover and understand the artworks. A successful and complete access to culture!
With phygital experiences, people with disabilities can step into a new world. A world where they can benefit from physical equipment and digital solutions to interact, find their way, learn, touch, hear and see. This enhances accessibility and inclusion of venues and places whatever they are. 
Phygital is a concept that can revolutionize their place in our society. They don't have to be passive and be accompanied to go to a place. They can master their actions and mobility.
Want to know what technology can do to make the lives of people with disabilities easier? Check out these articles:
Artificial Intelligence and Accessibility: Examples of a Technology That Serves People with Disabilities
The Smartphone: a Revolution for the Blind and Visually Impaired!
Disability as an Innovation Driver for the Smart City
Published on May 20th, 2022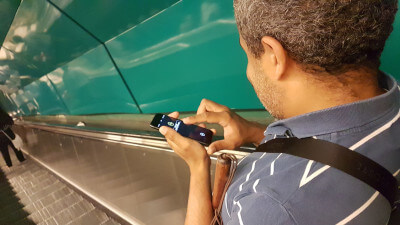 Phygital experiences provide users with disabilities with the same opportunities as anybody else. They can go anywhere and have access to all services. There's no limitation any longer. And all doors are and remain open.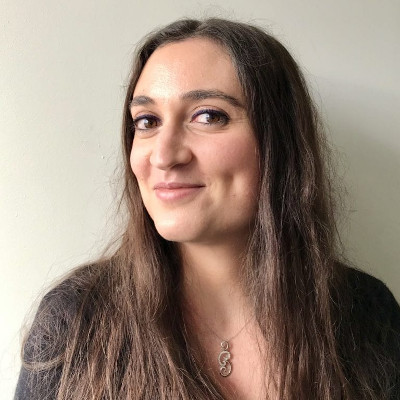 Carole Martinez
Content Manager
stay updated
Get the latest news about accessibility and the Smart City.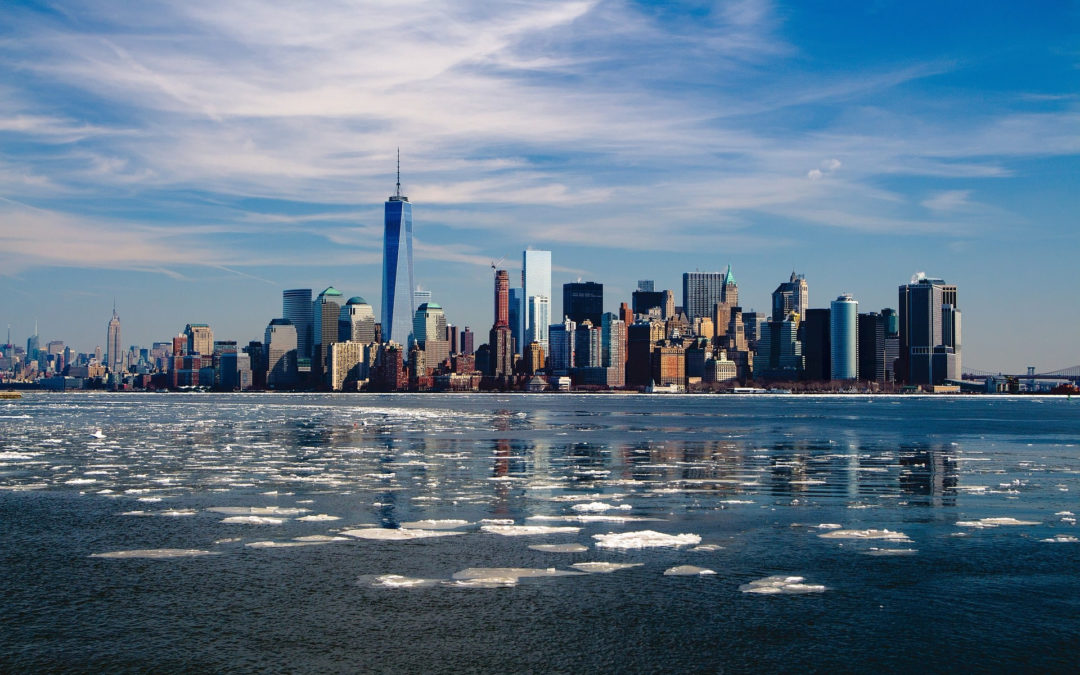 Open data represents an opportunity for cities to reach universal accessibility. It shows the missing links of the mobility chain.
NEVER miss the latest news about the Smart City.
Sign up now for our newsletter.
Unsubscribe in one click. The information collected is confidential and kept safe.
The French leading company
on the accessibility market.
For more than 25 years, we have been developing architectural access solutions for buildings and streets. Everyday, we rethink today's cities to transform them in smart cities accessible to everyone.
By creating solutions ever more tailored to the needs of people with disabilities, we push the limits, constantly improve the urban life and make the cities more enjoyable for the growing majority.