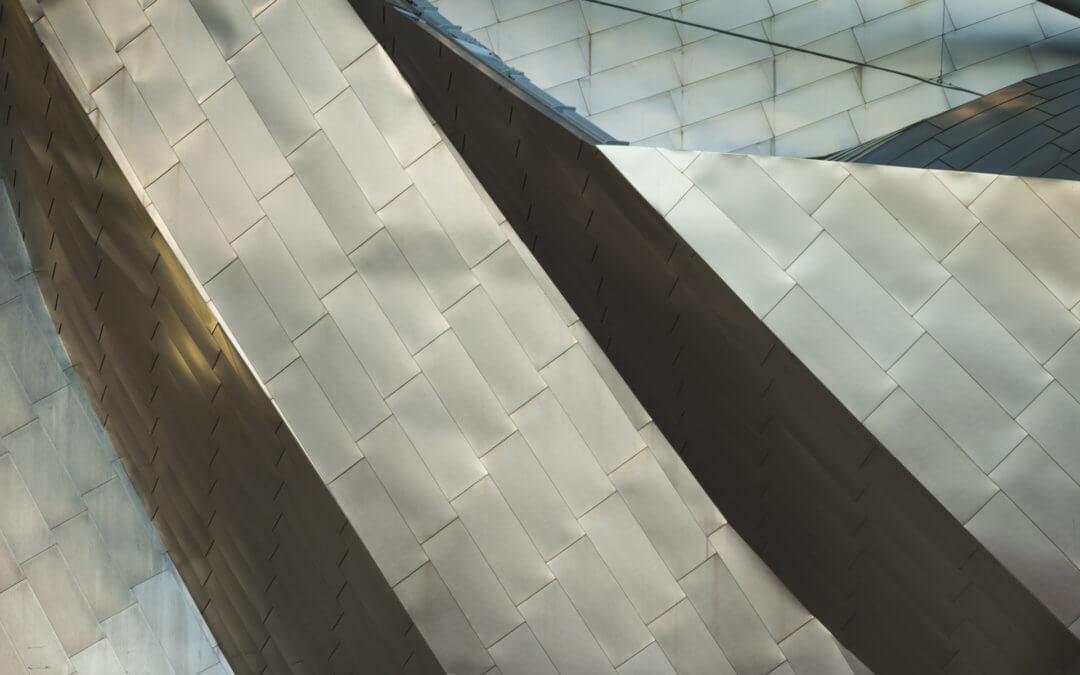 Creating an Accessible and Barrier-Free Society Through Inclusive Design: a Constant Renewal
Inclusive design has a major role in enhancing accessibility. Though both concepts don't exactly encompass the same ideas, they are undeniably linked together because of their complementarity. Accessibility consists in removing the present obstacles whereas inclusive design consists in creating solutions that from the beginning are perfectly tailored to the needs of several profiles of people: a person with reduced mobility for whom it'll be easier to use an elevator in a shopping mall or a person with a visual impairment who needs a contrasted signage in a subway station for their getting around in complete autonomy for example.
Therefore accessibility can be achieved through an inclusive design with a human-centered approach. Putting people first and focusing on their needs permits to respond adequately and to favor their inclusion in society.
What's better than a society which caters to the needs of all its citizens? Inclusive design offers a wide range of possibilities for cities to help them create an accessible and barrier-free society in several areas whether it concerns the services they provide such as public transportation but also in their architecture with buildings and parks. In addition, culture happens to be one of the first fields to have considered inclusive design and is showing the way to others. 
The sky's the limit as the following examples of accessibility achieved through inclusive design will demonstrate!
Inclusive design, universal design and accessibility: an inevitable triptych 
In order to perfectly comprehend what inclusive design embraces, let's focus at first on its definition and those of universal design and accessibility since the three are often intertwined together.
⊗ Inclusive design: making a product or service easily accessible to several categories of users. It strongly focuses on the user experience to make sure the needs of the targeted categories are met and consequently acknowledges the diversity of the population. Meaning that for different groups of users, inclusive design explores different solutions. It also takes into account different cultures so that solutions can also apply to foreign tourists who don't speak the language of the country they're visiting. 
⊗ Universal design or Design for all: it consists in providing one solution to tailor the needs of everybody. Universal design thus focuses on the entire population rather than just a few groups of people to make accessible products. But usually, universal design only accomplishes to meet the needs of the majority so there are still a few people whose needs aren't answered. 
⊗ Accessibility: removing obstacles and adapting solutions or equipment so that users with disabilities can have the same experience as any user such as screen readers for people with a visual impairment. Accessibility is all about accommodations. 
As you can see, there are slight differences to know concerning these concepts. However, when dealing with inclusive design, it's obvious that it has to be linked with accessibility. One goes with the other. After all, they share a common goal even though their methods and solutions differ: enabling people with disabilities to be included in society and to enjoy the same services as anybody. 
Consequently, a simple thing like a wide building entrance constitutes a perfect combination of inclusive design and accessibility! It can prove to be extremely useful for wheelchair users and is the first step to make a place accessible for them. 
This type of equipment can be found in different places such as city halls, universities and colleges or even airports. For shopping malls for example, in addition to a wide entrance with automatic doors, you can find elevators, escalators and ramps so that people with reduced mobility can easily get around and do their shopping. Although elevators may seem to be the obvious choice for easy access for people with reduced mobility, stairs are still relevant since they can help the elderly exercise without them realizing it. Plus people with a visual impairment don't have to worry about finding the right button on the elevator. They all can simply use accessible stairs equipped with continuous handrails and visual contrasting non-slip stair nosings: an easy equipment to implement!
Inclusive design and accessibility truly are complementary since they serve the same purpose. 
Inclusive design with a human-centered approach
People with disabilities are at the heart of inclusive design since it focuses on meeting their needs in the best possible way. Thinking of installing a wide building entrance for wheelchair users is just the beginning for architects and designers. To make a place accessible, it needs to be well thought out with the different profiles in mind. And for that, it means working closely with groups of people with disabilities.
Their participation and involvement is key to make sure architects, city planners, engineers create the perfect environment for their needs. Human-centered design, used in ISO standards, consists at first in researching what the problem is, analyzing the data and then in conceptualizing it in order to implement the appropriate solution. Various stages take place:
⊗ Observing the user groups;
⊗ Analyzing the research;
⊗ Communicating with the user groups on the issue;
⊗ Offering a solution or a prototype;
⊗ Feedback from the groups;
⊗ Fixing the potential problems of the solution raised by the user groups until it's perfected. Thus, there can be several back-and-forths between the groups and the designers.
Throughout this whole process of analyzing the issue of user groups, empathy remains key. After all, architects, city planners and engineers design for humans. They need to put themselves in the shoes of those who are usually unseen and unheard: people with disabilities. 
The Institute of Human Centered Design (IHCD) in Boston focuses on both inclusive and universal design in order to foster projects that meet the needs of a wide range of people comprising the elderly who may have difficulties to get around or to use their hands due to arthritis, people with learning and attention disabilities, people on the autistic spectrum or any profile of disabilities. Indeed, the IHCD provides their expertise in accessibility from the start of a design project (cities, parks, public transit systems) to ensure all categories of people can have access to a barrier-free society applying a philosophy where people are listened to and valued. People with disabilities as other types of profiles can thus regain some self-esteem. They properly feel they're part of society. 
Moreover, what's useful for one group can also be for another one. For example, using simple and clear pictograms to give basic information such as the location of the elevators or the bathroom to people with a cognitive impairment is also efficient for the elderly or children. After all, the goal is to convene universal information through a signage system. 
The Queen Elizabeth Olympic Park in East London represents a huge success in terms of inclusive design with a human-centered approach. Created specially for the Olympic and Paralympic Games of 2012, it had the ambition to be home to "the most accessible Games ever" by the London Legacy Development Corporation (LLDC). It definitely was the case at the time and today it's still being put to use to welcome the general public. The LLDC issued last year its updated inclusive design standards describing the implementations that took place within the Park, its venues and its surrounding areas. From accessible toilets for wheelchair users to guide paths for the orientation of people with a visual impairment, shared spaces that are easy to navigate and comfort zones for pedestrians but also facilities for assistance dogs, the Park provides a safe and attractive place for a wide range of people of all ages. A sense of community and belonging is thus reinforced. Let's just hope that the Park inspires others to implement the same inclusive design standards!
On a larger scale, London keeps considering inclusive design as the city is planning to make the Square Mile, the financial district, an accessible environment for its citizens with disabilities and its elderly. London is set on removing all the barriers to create an inclusive society! As we've previously explained in our article Disability as an Innovation Driver for the Smart City, accessibility and inclusion represent a challenge to face for all cities that want to be able to claim they're Smart Cities.  
Innovating while focusing on a human-centered approach can result in surprising creations. The whole world has had to adapt to the ongoing pandemic and wearing masks happens to be essential for all of us to protect ourselves and others. However, this has isolated a lot of people including deaf and hard of hearing people who have been struggling to communicate with others. Seeing that their conversation partner has to wear a mask to cover their face, deaf or hard of hearing people can't read on their lips anymore or see their facial expressions to help them understand them and the situation. Thankfully, companies or just regular citizens stood up to make transparent masks. A simple inclusive solution that enables deaf people to lip-read and communicate!
Another example of innovation that meets the needs of groups of people is the creation of sensory rooms: a dedicated space for people with cognitive disabilities, autism or even dementia. They can find there a quiet and safe environment away from any potential stressful situations. Once again, the city of London is a fine example of inclusion with the sensory room at the Heathrow airport. Researchers established a guideline showing the therapeutic benefits of a sensory room on patients with dementia with the use of gentle stimulation through senses. Sensory rooms can also provide a sound-protected environment for people on the autistic spectrum who can be sensitive to noise and need a calm place to relax. This happens to be the case at the one in the U.S. Bank Stadium in Minneapolis as previously seen in our article The Guidelines for Stadium Accessibility: Offering People with Disabilities a Good Experience. Designing a room with low lighting, different types of spaces to provide calm for people or even fun with the use of soft toys demands a perfect analysis of the categories of people that are to be welcomed there. 
Focusing on the needs of several groups of people is a huge part of inclusive design. It helps improve solutions to create a barrier-free environment for all whatever this environment may be, that's the beauty of inclusive design! 
Resolving the challenge of mobility: an inclusive society one foot at a time 
Mobility represents an important challenge to face for people with disabilities in their everyday lives. In our article How Do the Blind Safely Cross the Road?, we had already focused on the importance of the mobility of people with a visual impairment. 
Accessible Pedestrian Signals (APS) remain the best solution for them to safely cross the road. However, COVID-19 has highlighted their limitations: the use of the pushbutton in the United States and in other countries can endanger the lives of its blind citizens. Indeed, they need to touch the pushbutton to activate the APS and then cross the street but unfortunately it has been proven that the virus could also be found on surfaces making it difficult and unsafe for blind or visually impaired people to easily get around. Our article How Can Accessible Pedestrian Signals Become COVID-19 Responsive? had greatly focused on this issue and had introduced the connected device aBeacon as an adequate solution.  
This innovative APS can be activated on demand with a remote control or with a smartphone which means that the user doesn't have to touch the pole. The device aBeacon, designed by Okeenea, can easily be installed on traffic lights to provide audible information creating a sound corridor to guide the user. A perfect example of inclusive design at the service of  groups of people! An inclusive society leaves no one behind! 
And French company Okeenea keeps innovating to make sure people with a visual impairment can locate a building or a subway entrance thanks to its audio beacons NAVIGUEO+ HIFI. When activated, their message enables people to find their way to the exact location of the point of interest. Same as aBeacon, these audio beacons also are on demand activated with a remote control or a smartphone so that the users have the same devices for two different solutions. Two well thought solutions focusing on the needs of their users to make their lives easier!
Of course, finding a building entrance is the first step but accessibility within is also important. We've seen earlier that buildings like shopping malls can have different types of equipment but usually, people with disabilities need to apprehend their trips beforehand and prepare them as best as they can so that to avoid any possible difficulties. What can be done to enable them to get around spontaneously and explore a new venue? There's a simple yet original solution with Evelity: an indoor wayfinding app specifically designed for people with disabilities. More and more apps are created for people with physical disabilities, blind or visually impaired people or deaf or hard of hearing people…, to help them in their everyday lives. 
Evelity truly is an ingenious app that can help people with a visual impairment to find their bearings thanks to audio instructions with VoiceOver or TalkBack or people with a physical impairment with optimized routes. It's up to the user to set up the app according to their profile. Evelity can guide users at any sorts of locations: shopping malls, universities and colleges, hospitals, transport networks such as subways and train stations, offices, museums and much more. 
In order to have a solution that was perfectly tailored to the needs of its different users, Evelity's design team worked closely with test groups since its beginning according to the stages previously explained. It has always been one of the major principles of the team as service designer Marie-Charlotte Moret explained in her interview: Adopting a Design Approach to Put People at the Heart of New Mobility Services. Then empathy represents an important value when it comes to designing a solution for the mobility of people with disabilities. 
The undeniable commitment of the cultural world for the development of inclusive design
If there's one field that has always questioned the issue of accessibility and the comfort of its visitors it's the cultural world. How can blind or visually impaired visitors apprehend the paintings in a museum? Can visitors with wheelchairs have easy access to the galleries?
Tactile Studio, an agency specializing in inclusive design for the promotion of the arts to everyone, creates adapted and innovative solutions that both serve the aesthetics of the place and the needs of its visitors. World famous cultural institutions employ this agency to ensure all types of visitors can enjoy culture and arts such as the Orsay Museum in Paris that set up a tactile and multi-sensory exploration of L'Atelier du peintre, a painting by Gustave Courbet. Tactile Studio created a special design of the painting so that visitors with a visual impairment could touch the highlighted layers of the painting. They also had an audio description of the painting so that emotions could be convened through different canals and senses. A complete immersion to easily understand and appreciate an artwork!
Relief and tactile experience are not the only solutions put in place by the design agency. Indeed, technology can be used to help visitors exploit paintings or photographs. The Louvre Abu Dhabi Museum opted for a digital solution for its "Photographs: An Early Album Of The World 1842-1896" exhibition to explain the relevance of these photographs on both technical and cultural aspects. Tactile Studio created interactive animations, graphical interfaces and a narration for digital non-tactile supports. A fun way to approach art!
The Guggenheim in New York represents a very good example of accessibility through inclusive design since it addresses different profiles thanks to adapted solutions. Even its cylindrical building proves to be easily accessible: visitors start their trip at the top and gradually go down with its slightly tilted rotunda ramp to access the exhibitions. A simple way for visitors with wheelchairs to get around in the museum if they don't want to use the elevators. 
However, the Guggenheim and its rotunda provide more solutions that meet the needs of different profiles:
Wheelchair visitors

Complimentary standard wheelchairs

Accessible seating places

Visitors with a visual impairment

Verbal descriptions by professionals 

Visitors with a hearing impairment

American Sign Language (ASL) interpretation

Assistive-listening devices

Visitors with sensory processing disorders

A

social narrative guide

to know what to expect during the visit

Quiet places
Thanks to inclusive design, access to culture is indeed possible and can take many forms. Visitors with disabilities benefit from endless innovations to share the same experience as any visitor. Therefore, a constant renewal is necessary to ensure everybody can enjoy culture. Research proves to be an essential part of inclusive design which is why Access Smithsonian, the Institute for Human Centered Design and MuseWeb collaborated to establish a guide on Inclusive Digital Interactives: Best Practices + Research. 
This guide is a must-read for anyone involved in inclusive design and its implementation in the cultural world. It provides detailed examples of case studies with a goal to constantly rethink and reconsider what is done at the present moment to foster innovation. 
As we can see, creating an accessible and barrier-free society through inclusive design can happen for many different fields. The challenges to raise only but increase the necessary constant renewal to think and rethink the solutions. Accessibility can be achieved thanks to innovative solutions! Together, let's build an inclusive world!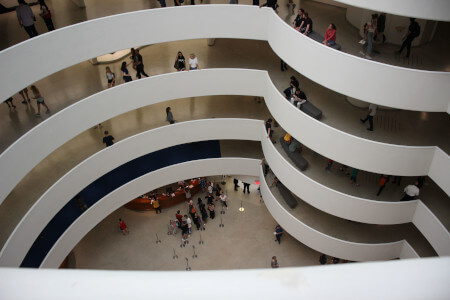 Inclusive design and accessibility both share a common goal even though their methods and solutions differ: enabling people with disabilities to be included in society and to enjoy the same services as anybody.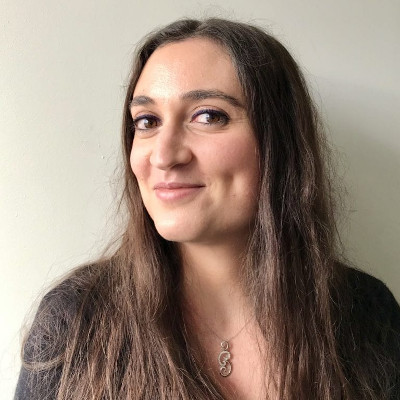 Carole Martinez
Content Manager
stay updated
Get the latest news about accessibility and the Smart City.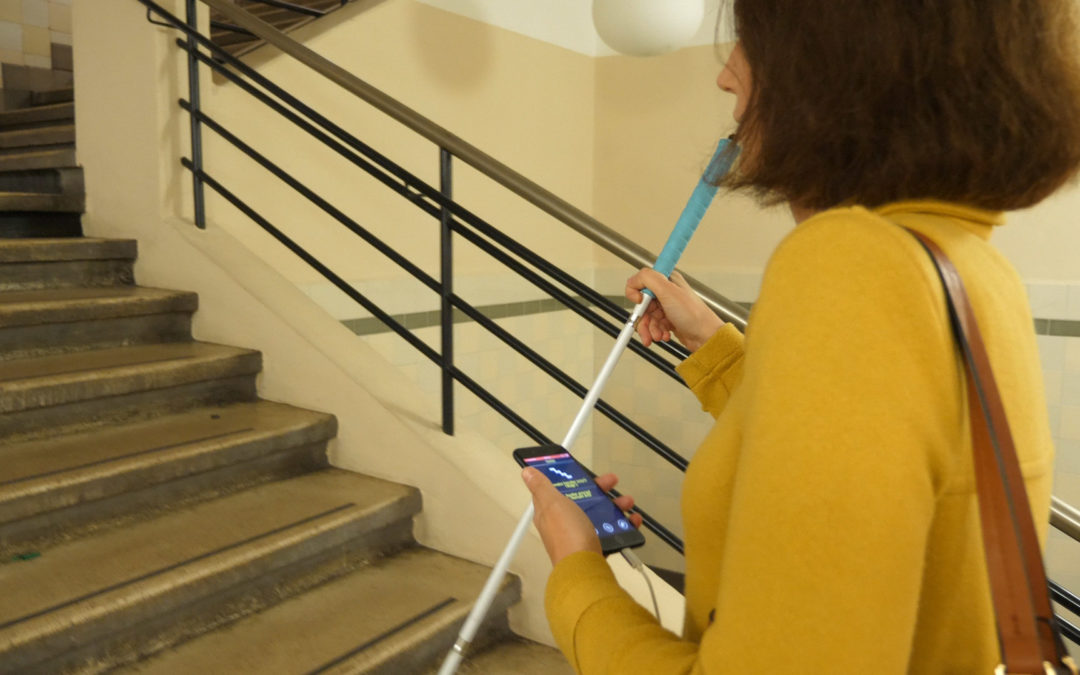 The smartphone has revolutionized the mobility of blind and visually impaired people.
NEVER miss the latest news about the Smart City.
Sign up now for our newsletter.
Unsubscribe in one click. The information collected is confidential and kept safe.
The French leading company
on the accessibility market.
For more than 25 years, we have been developing architectural access solutions for buildings and streets. Everyday, we rethink today's cities to transform them in smart cities accessible to everyone.
By creating solutions ever more tailored to the needs of people with disabilities, we push the limits, constantly improve the urban life and make the cities more enjoyable for the growing majority.